The Maine IAT will hold its 27th Annual Meeting on Thursday, May 6, 4:00 to 6:00 pm. Alas, this will still be virtual, but we have some great presentations: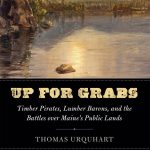 Former Maine IAT Board Member Thomas Urquhart will discuss his latest book: "Up for Grabs! Timber Pirates, Lumber Barons and the Battles over Maine's Public Lands".
This is a tale of a century of tangled land and timber rights involving Maine's public lands and the surprising conservation success, rivaling Percival Baxter's gift of Baxter Park, that has resulted.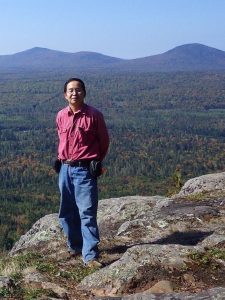 University of Maine at Presque Isle geologist and IAT Board Member Professor Chunzeng Wang will give a talk on "Reinterpreting Maine's Appalachian Geology: New Evidence from the North Woods".
Chunzeng will recount his findings from the last several years of field work in northern Maine. This work is leading to new interpretations of the regional geology that will rewrite the Paleozoic history of the Northern Appalachians.
We'll also go over Maine IAT's plans for the year ahead including a Peak-to-Peak Challenge, Guided Hikes by IAT members and Trail Work!
If you haven't recently received a Zoom invite via email and would like to attend, please contact Maine IAT Coordinator Bill Duffy and he will set you up.
We look forward to seeing you in 2-D on May 6th!