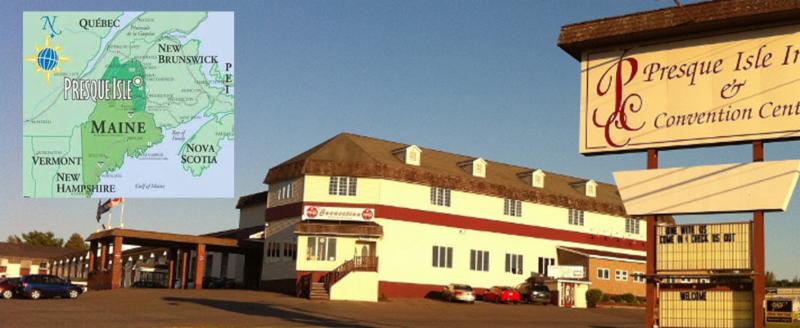 Please Join us for the IAT Maine Chapter Annual Meeting in Presque Isle Maine May 6-8, 2016
We are looking forward to a fun filled weekend with our IAT friends and colleagues in Presque Isle Maine! In addition to our annual meeting of the members and the board, there will be plenty of opportunity to socialize and take in a variety of topics including:
Sun Edison Wind Farm Tour/Geology at Mars Hill MountainAlaska to Maine – Snowmobile Ride of the Millennium (after dinner presentation – open to the public)History & Geology of the IAT, with website, maps & guide informationUpdate on Trail RelocationUMPI Outing ClubBeyond LimitsAroostook BirdersDriving the Solor SystemNative American & First Nations CultureAcadian History & CulturePaul Cyr PhotographyInterhemispheric Aspects of Climate ChangeMatt "Gator" Miller, 2015 AT Thru-Hiker & IAT-ME Hiker (after dinner presentation – open to the public)Stars Over Presque IsleHaystack Mtn. Geology Field Trip & Ashland Logging Museum Visit
We hope you can join us! To register, mail registration form and payment to Maine Chapter IAT, PO Box 916, Gardiner, ME 04345 or make a payment online by going to the
IAT website annual meeting page
. Please forward registration information to
carolgay@gwi.net
.
Registration and payment is due by April 29, 2016.
Lodging reservations must be made with Presque Isle Inn & Convention Center directly at 207-764-3321. Ask for IAT reduced rate.
You can also show your support by becoming a member with a $25 donation.
2016 AGM Dedicated to William (Bill) H. Forbes
The Maine Chapter of the International Appalachian Trail (IAT) dedicates the 2016 Annual Meeting on May 6-7-8, 2016 to Bill Forbes. Bill, a Maine Paleontologist, was a long time member of the IAT whose knowledge, expertise and many contacts helped in the concept and trail designation in Maine and the Canadian Maritimes. Born in Presque Isle 1931 and passed in May 2011, Presque Isle, after a long battle with cancer.
Bill viewed Aroostook County as the gateway to the world. His love for science and particularly geology started before high school and remained a central theme throughout his life. Bill was a scholar in the traditional sense. He had a voracious interest in many areas of the natural sciences and resources worldwide. Bill's passion was focused research and teaching at the University of Maine at Presque Isle (UMPI). He was beloved by his students and colleagues at UMPI where he quickly advanced to full time instructor in geology in 1971, and was promoted from Associate to full Professor of Geology in 1985. He was co-discoverer of the land plant fossil, Pertica quadrifaria in northern Baxter Park and upon an act of the Maine state legislature, it is now designated as Maine's official fossil. He eventually was invited to apprentice under a specialist in paleo-botany at the U.S. Natural History Museum in Washington, DC and was recognized worldwide for his discoveries and research in paleontology. For his many contributions to Appalachian geology and the International Appalachian Trail, The IAT is honored to dedicate this annual meeting to member William (Bill) Forbes, including his wife Warrena and family.