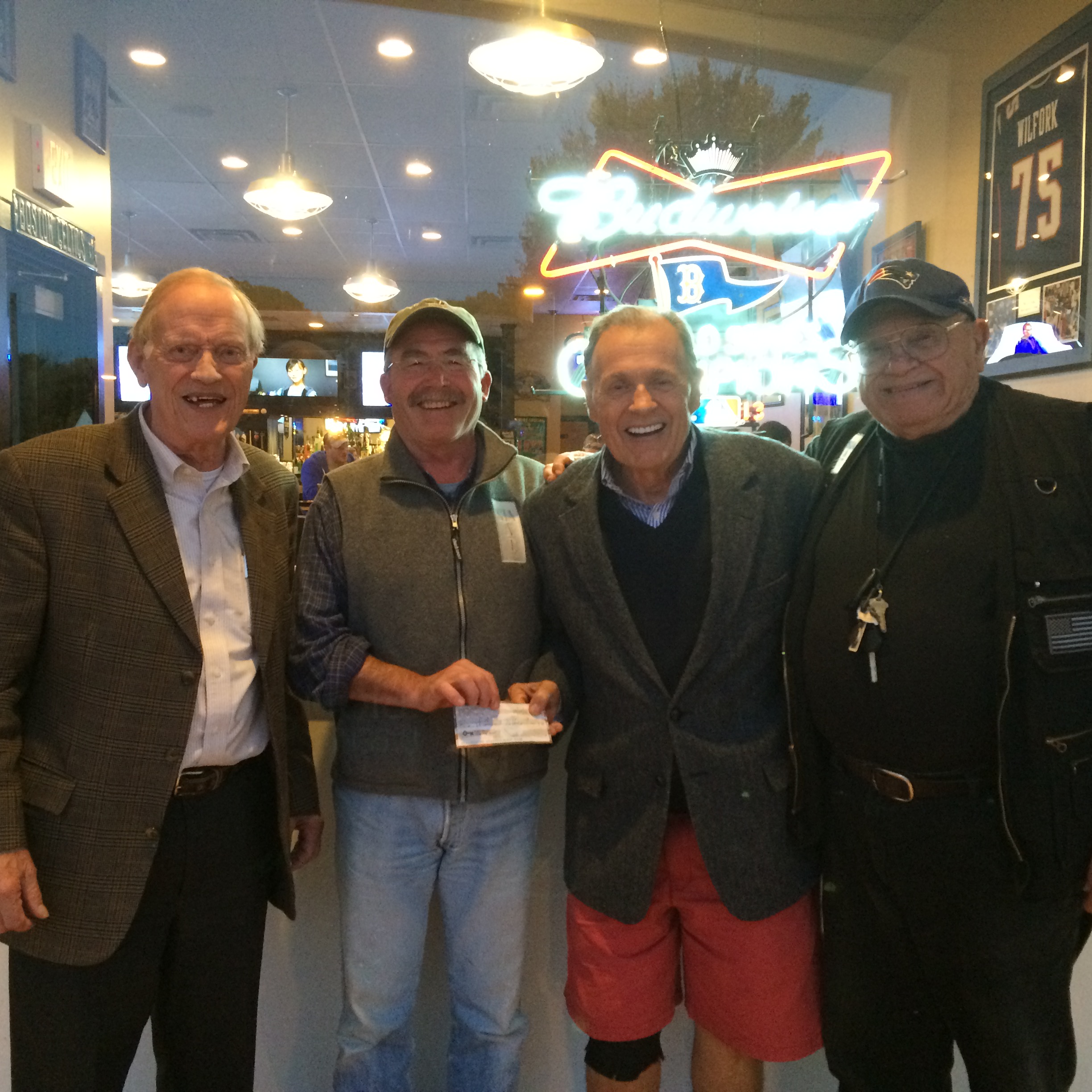 (Dick Anderson, Don Hudson, Eddie Woodin, Walter Anderson)
Don Hudson, Walter Anderson and Dick Anderson took time during half-time of the Patriots, Steelers football game—being watched by them at Romeo's Pizza in Yarmouth,Maine, to accept a 1000$ contribution from their friend and fellow Patriots fan,Eddie Woodin.
Eddie is a generous and long-time supporter of the International Appalachian Trail-Maine Chapter.
His support is greatly appreciated by all the Board members.
And the Patriots won the game!!!!!!!