It's was in the fall of 1993 when the idea of an international Appalachian trail popped into Dick Anderson's head as he was driving north on I-95 in Maine. As recounted in Robert Moor's wonderful book "On Trails"
"It was … as if his mind's antenna accidentally intercepted a message intended for someone else. Holy sh*t! he thought. How come no one ever thought of this? This is a wicked idea! He pulled over to get gas, and, impatient to share his plan, he began explaining it to a man at an adjacent pump. "Of course, he's over there looking at me like I'm freaking nuts!"
Dick soon recruited a more receptive group in Maine to flesh out his 'wicked idea'. A few months later, on Earth Day, April 22, 1994, former Governor Joe Brennan, Dick, and Don Hudson (now Maine IAT President) proposed a trail to connect the three highest points in Maine, New Brunswick, and Quebec.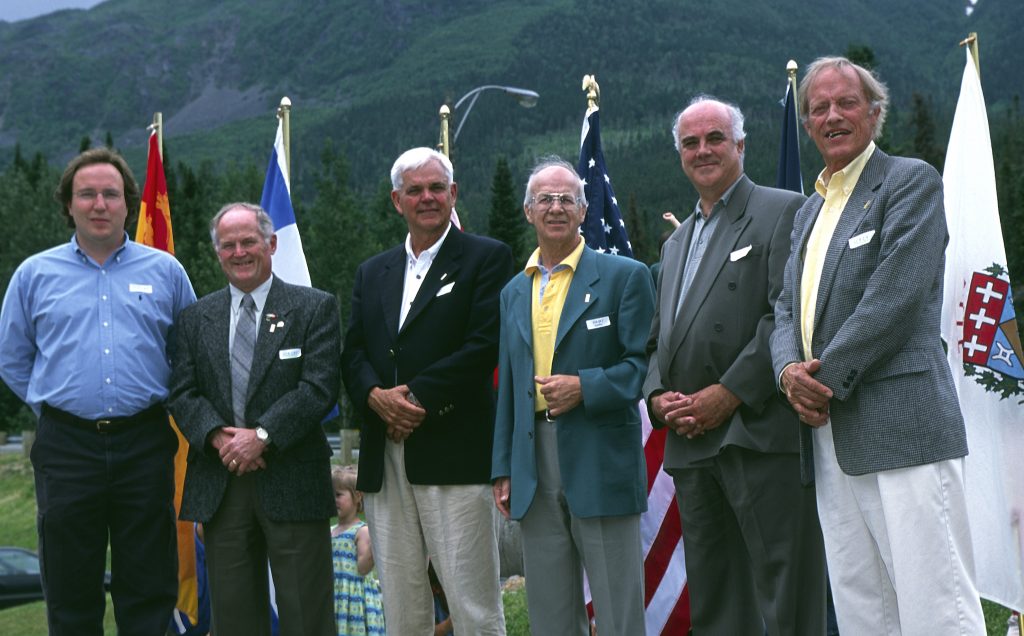 Later, in June 1994, Dick urged the planning delegation in Mt. Carleton Park, New Brunswick, to "think beyond borders", and the International Appalachian Trail was born.
To celebrate here's a photographic review of some places the IAT now reaches and the friends made over the past 27 years.