As the winter snows settled over the North Entrance of Katahdin Woods and Waters National Monument and the IAT that crosses the land, not only could birds be heard chirping, but laughter and screams of excited students echoed through the forest.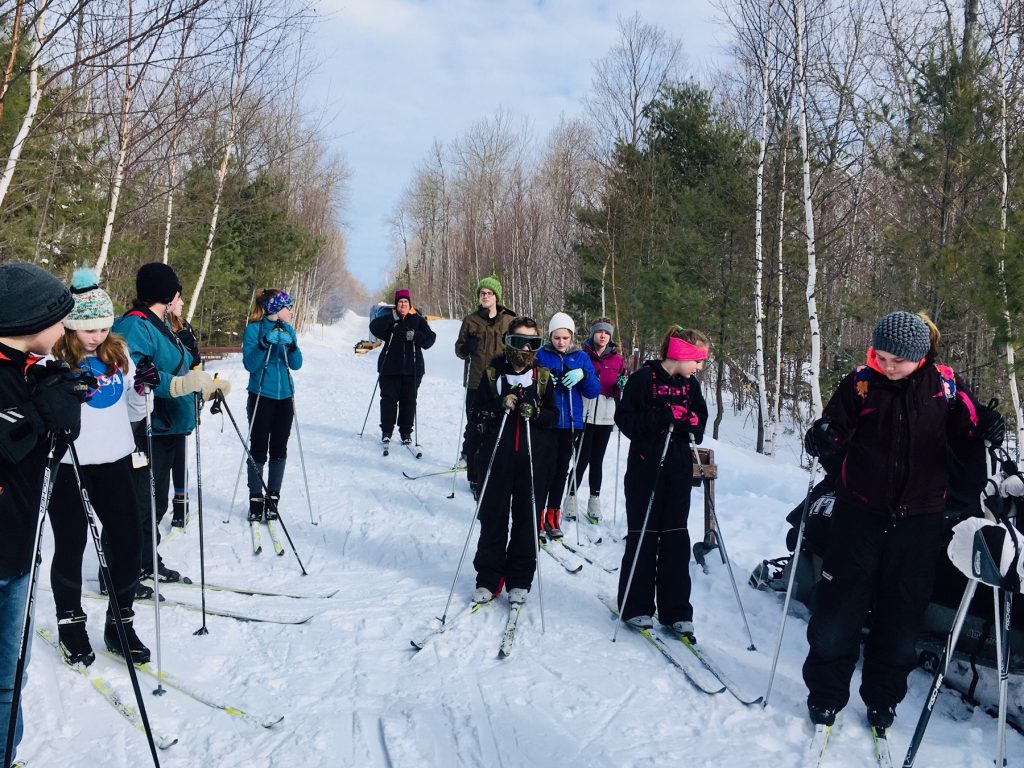 During the week of March 2 to 11, children from schools in Millinocket to Ashland traveled to the Monument to participate in Learning Journeys designed by Kala Rush, the Director of the Katahdin Learning Project.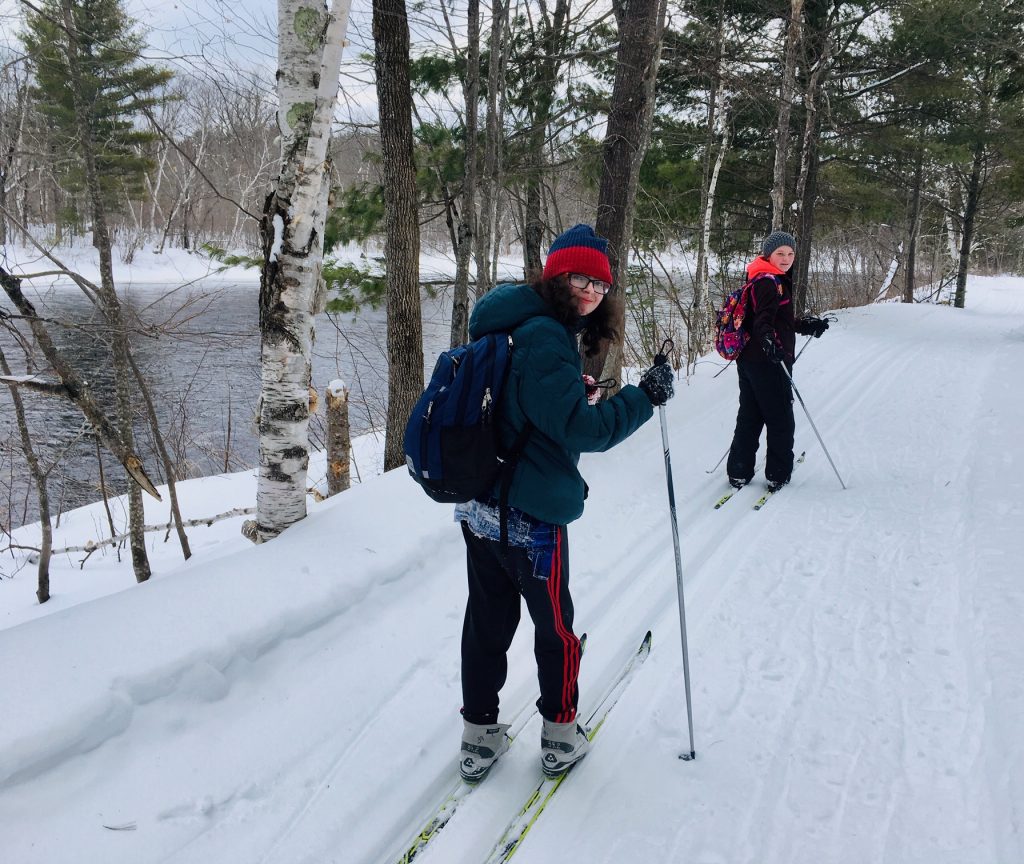 My husband, Eric, and I volunteered to help grade seven students from Ashland Central School on Monday, March 2.  The sky was bright blue with mild winter temperatures, a perfect day for a 3.7-mile ski to the banks of East Branch of the Penobscot River on the IAT.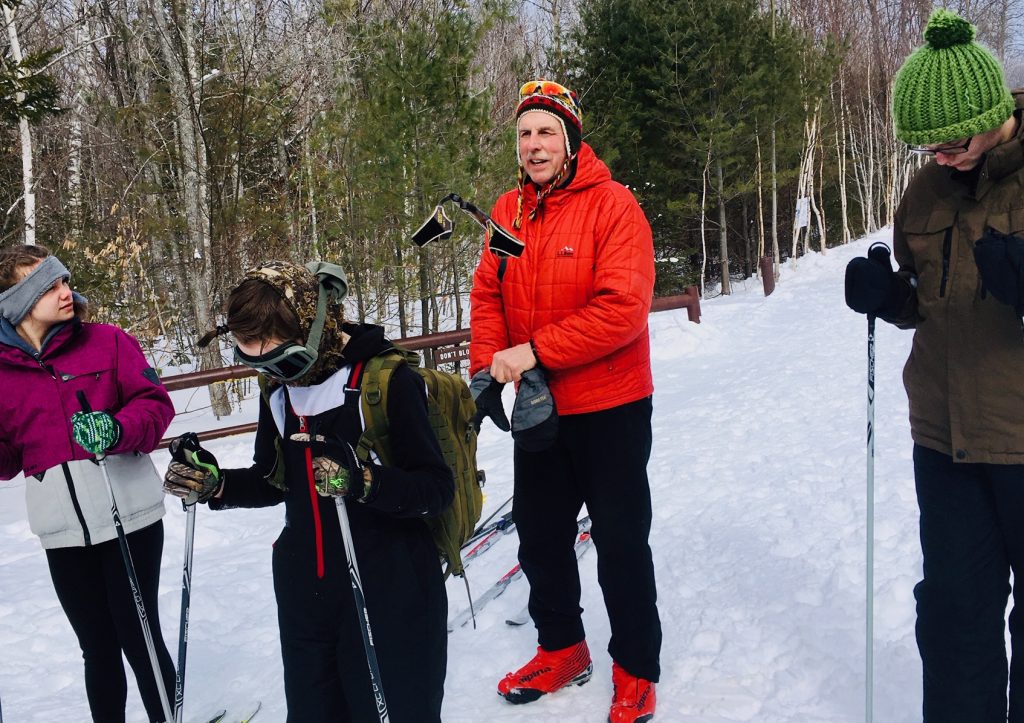 After discussing climate change and how this might impact the animals and plants in the Monument, three groups of students accompanied by their chaperones headed out on cross-country skis. The better skiers zoomed ahead, while those who were learning to ski fell, regained their balance, and kept moving forward with a determined smile to learn more about the natural environment and discuss how climate change might affect the area.  All this effort was rewarded by roasting marshmallows on an open fire! 
Headed back to Ashland, teachers Sherri Calhoun and Amanda Barker asked seventh graders if they would like to return to Katahdin Woods and Water National Monument even though they drove 75 minutes to and from their school and live on the edge of the North Maine Woods.  They resoundingly said, "Yes!  When can we go back?"  The teachers whole-hearted agreed, "We loved attending the Head North Ski Days.  The trails were pristine, and it was wonderful to get our seventh graders out into the natural environment to experience science rather than just learning about science from a book."