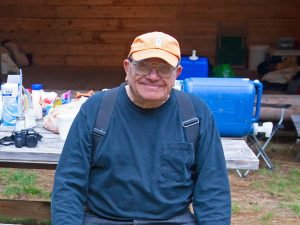 Walter Anderson, that's who! Walter attended his first International Appalachian Trail meeting 15 years ago, at Black's Lodge in Riley Brook, New Brunswick, on the shores of the Tobique River. It was at this 10th anniversary meeting of the first four chapters that Walter proposed that geology become the central tenet of the project.
A group of 100 or so friends, colleagues, fellow geologist and Maine IAT members celebrated Walter Anderson's entry into his 10th decade on this rock Friday night at the Harraseeket Inn in Freeport. Maine State Geologist Bob Marvinney served as master of ceremonies with a fun photo review of Walter's early career and his accomplishments as head of the Maine Geological Survey for nearly 20 years – serving under 6 Governors!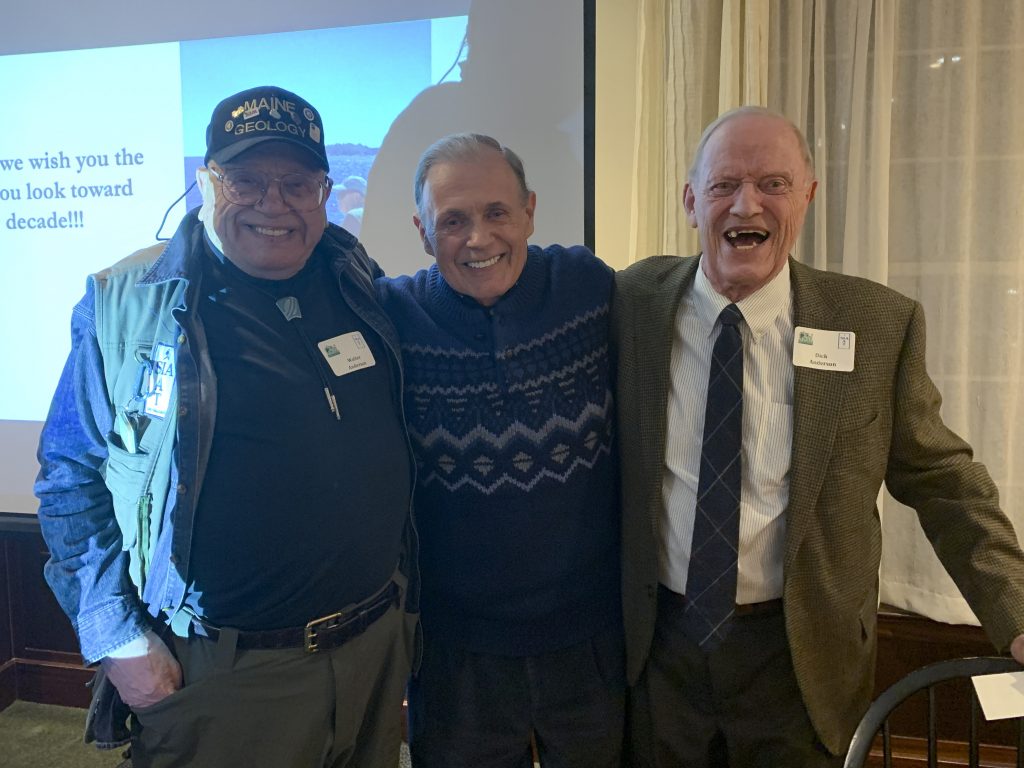 Don Hudson and Dick Anderson were up next, with stories of Walter's influence on the mission of the International Appalachian Trail as Chief Geologist of the IAT. Several of Walter's former staff and family rounded out the evening with tales of Walter as a boss, friend, and father-in-law. The party ended with a rousing rendition of Happy Birthday led by Cathy Ramsdell.
If you weren't able to make the event, here's another opportunity to celebrate and learn about Walter's legacy through this digital Story Map.