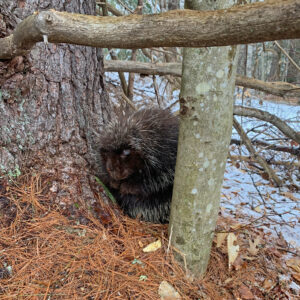 This is a short update to let you know the Board of the Maine IAT is keeping a close watch on the COVID-19 outbreak and are adjusting our plans for meetings, trail work and guided hikes as the situation develops.
Right now, we've rescheduled the Annual Meeting at Shin Pond Village from May to October. If things go as we hope, our meeting will be the last of several outdoor-related gatherings in the region, including the Katahdin Woods & Waters Anniversary celebration and the annual Stars Over Katahdin dark sky event organized by the Friends of KWW.
Maine IAT Secretary, Elaine Hendrickson and Board Members Josh Bowe and Julia Daly are also planning a series IAT Sponsored Hikes for the summer and fall. We'll provide more details about these in future posts.
In the meantime, if, like us, you're getting a little stir crazy, go out for a walk in your nearest state park, conservation land or in the woods behind you house! When things settle down, the IAT will have some great activities waiting for you!