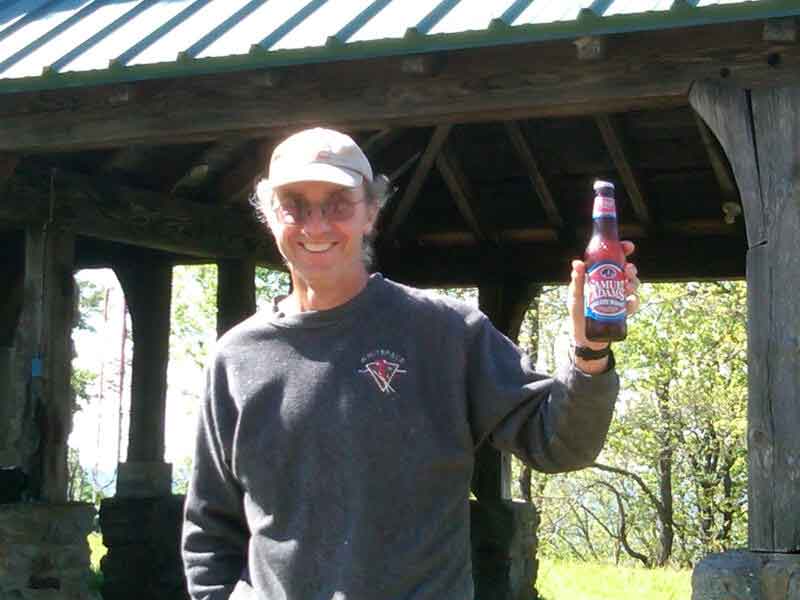 Saturday, April 16th, Eastern Continental Trail thru-hiker Ed Talone reached the southernmost mountain of the Appalachian Mountains in North America, Flag Mountain in Alabama. Departing mid-February, from Dr Tortugas National Park, some 60 miles off the coast of Florida, Ed took approximately 70 days to walk the 1400 mile length of Florida. After walking the Florida National Scenic Trail, Ed walked approximately 160 miles of roads through Alabama, to reach the beginning of the 335 mile Pinhoti Trail on Flag Mountain. Flagg Mountain is also the very southern end of the Appalachian Mountain chain in North America.
When he arrived at Flag Mountain, he was greeted by members of the Alabama Hiking Tail Society, who provided good fellowship, cold beverages, a well-maintained campsite and a warm fire to help Ed recuperate. In the images included, you can see Ed Arriving at the observation tower atop Flag Mountain, enjoying a frosty beverage, and a group picture of the Alabama Hiking Trail Society, who maintain the campsite and tread surface of the Pinhoti Trail.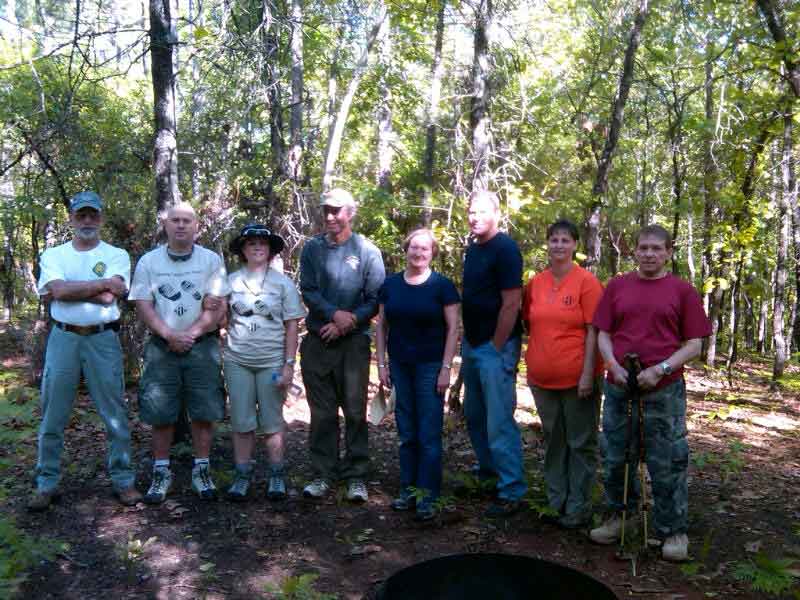 fter ascending to Flag Mountains' modest 1,148 feet (349.91 m) peak, Ed will walk through the southwest corner of Georgia on the Pinhoti Trail, do 20 miles on the Benton MacKaye Trail and join up with the Appalachian National Scenic Trail at Springer Mountain. Ed will hike north on the 2180-mile Appalachian Trail, through Georgia, North Carolina, Tennessee, Virginia, West Virginia, Maryland, Pennsylvania, New Jersey, New York, Connecuticut, Massachusetts, Vermont, New Hampshire and Maine.
In Maine, Ed will summit Mt. Katahdin in Baxter State Park. After walking north through Baxter State Park, Ed will join the route of the International Appalachian Trail Through Maine, to New Brunswick, Quebec, Prince Edward Island and Nova Scotia.