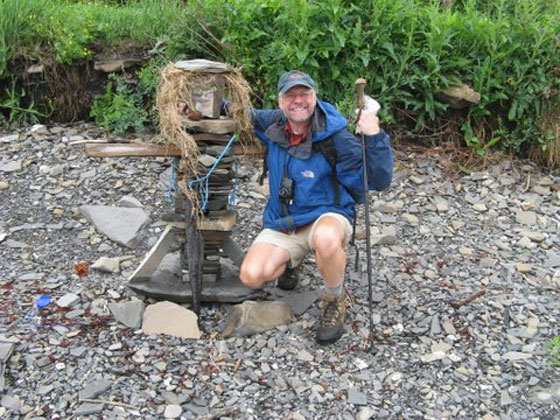 On February 24th Hiraeth Press will be releasing its first title of 012, Border Crossings: Walking the Haiku Path on the International Appalachian Trail by Ian Marshall. This book follows Ian Marshall on this journey over the International Appalachian Trail, from Mt. Katahdin in Maine up through New Brunswick and out to the tip of Quebec's Gaspé Peninsula.
In addition, the Hiraeth Press has named the The International Appalachian Trail the 2012 Eco-charity of the Hiraeth Press of Danvers, Massachusetts! Don Hudson and Dick Anderson will attend the release in Hartford.
Countless books have been done to chronicle humanity's communion with nature, from the classics written by naturalists such as Henry David Thoreau or John Muir, to the more contemporary offerings such as Into the Wild by Jon Krakauer and A Walk in the Woods by Bill Bryson; however Border Crossings stands out as unique among its fellows. Composed of Haiku and contemplative prose Border Crossings is book of braided styles: poetry, prose and travel writing. This style, as the author explains, is akin to that of haibun—a style of writing made popular by such Japanese poets as Matsuo Bash that merges poetic and meditative prose, literary criticism and cultural meditation.
Ian Marshall is a professor of English and Environmental Studies at Penn State Altoona and a former president of the Association for the Study of Literature and Environment. Border Crossings is Mr. Marshall's fourth book. He is the author of Story Line: Exploring the Literature of the Appalachian Trail published in 1998, Peak Experiences: Walking Meditations on Literature, Nature, and Need published in 2003, and Walden by Haiku published in 2009.