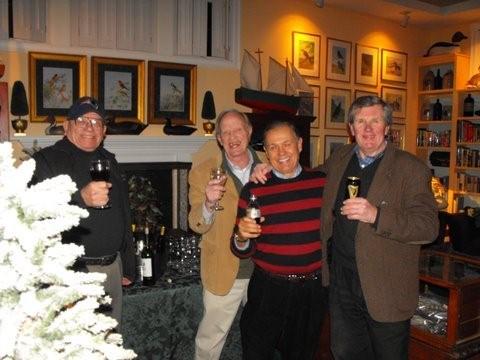 IAT Maine Chapter Board members; Walter Anderson, Thomas Urquhart and Dick Anderson share a laugh, and a beer, with IAT Maine benefactor Eddie Woodin.
The event was the SUPER BOWL party hosted by Eddie Woodin and Nancy Robinson at Eddie's home in Scarborough, Maine. There was some good talk about the upcoming International meeting in Iceland and the Annual Meeting of the Maine Chapter, in June.
Unfortunately the Patriots lost the game, But IAT supporters had a wonderful time and took the opportunity to thank Eddie for his long-time and continuing support of the IAT.
Photos by Walter