Writer, teacher and naturalist Robin Patten had a simple idea: To walk at least a section of every IAT Chapter at the age of 60. Robin heard about the IAT several years ago while studying geology in Scotland.
"There it was: geology unites the Scottish landscape with the terrain of eastern North America. Looking for images to illustrate that point for a talk, I ran across the IAT website. The allure could not be denied. The IAT intrigued, pulled me in, called to me to walk its sections, to explore an idea."
After a year or two of planning, Robin began her trek this past August. Initially she had planned to hike a section of the IAT in Maine and then continue north to sample sections of the trail in the Canadian Maritimes and Quebec. Unfortunately, due to the ongoing pandemic, the US – Canadian border was closed so this plan wouldn't work. However, Iceland's border was open, so Robin made a quick adjustment to jump to the Icelandic section of the trail after Maine.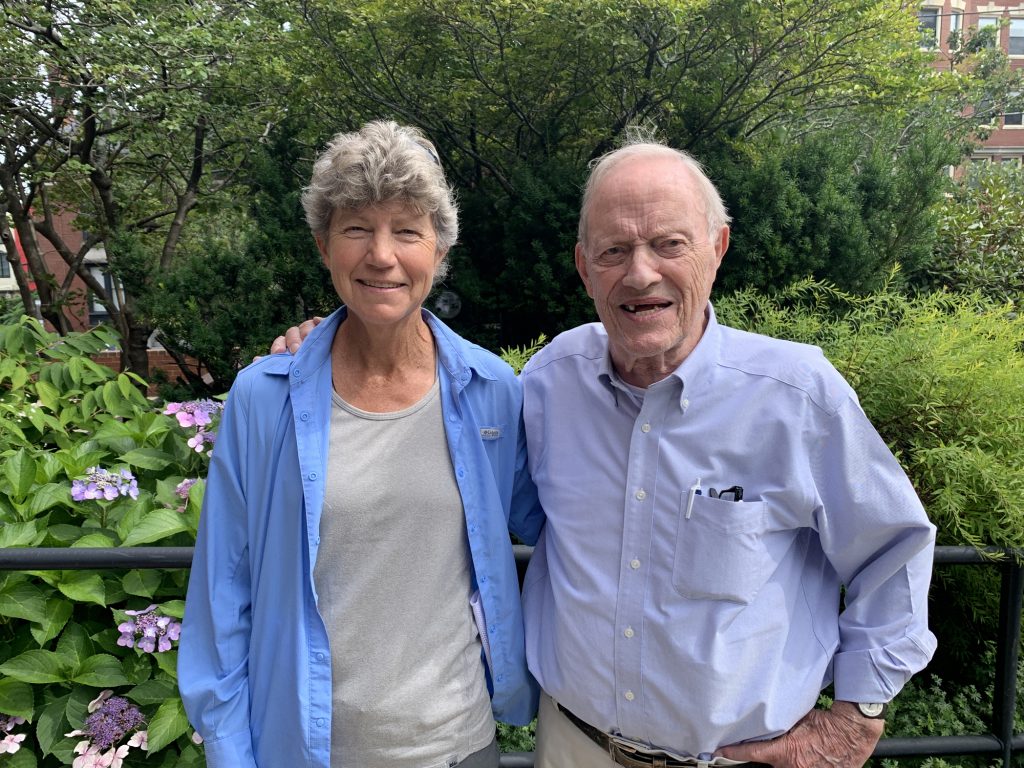 After traveling from her home in Montana her first stop was Portland, Maine where a quick get together had been arranged with Dick Anderson, Don Hudson and Maine IAT board members Bill Duffy and Joe Norman. The following day, Robin headed to the beginning of the IAT in the Katahdin Woods and Waters National Monument.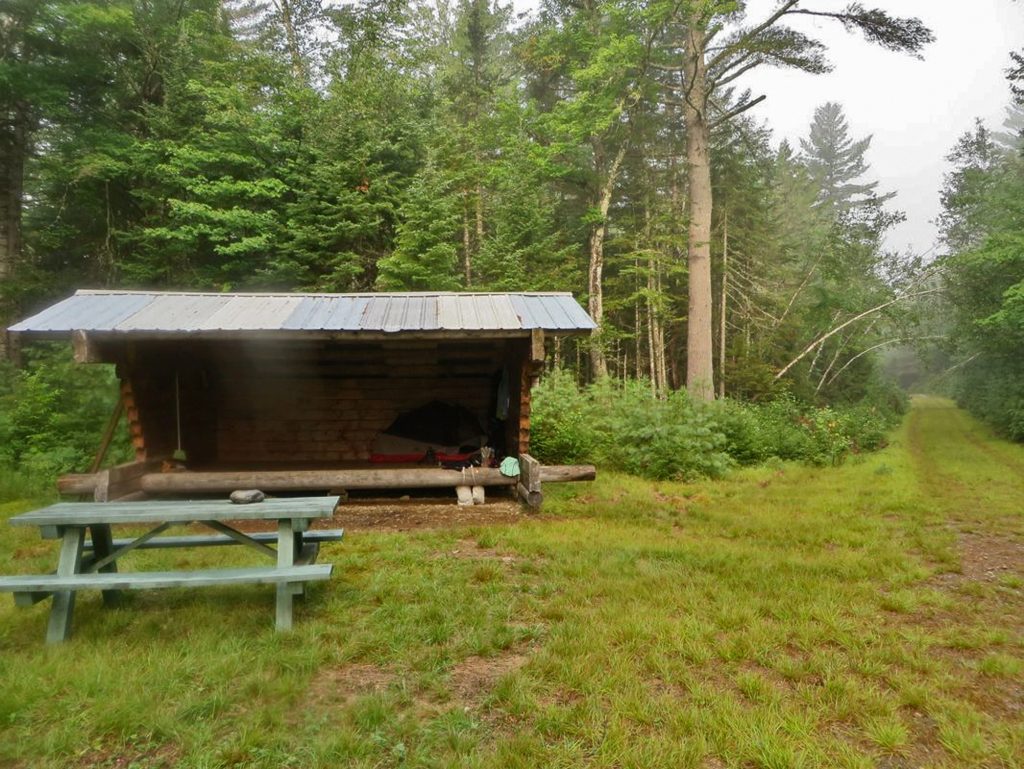 "There was me, my pack, and a long straight remnant of a logging road. There was deep silence, without a bird call or a leaf flutter. And honestly, there was a bit of doubt about what I was doing. It was early August, and I had just been dropped off by the Appalachian Trail Lodge shuttle at the beginning of the International Appalachian Trail. This seemed a rather unassuming start to what hopefully will be an international trek reaching from the northeast USA, across the Atlantic, wending through a vast array of ecosystems and a diversity of cultures. I shouldered the pack and set off on the dirt road into Katahdin Woods and Waters National Monument. Ten paces in a chickadee arrived, and another, and more, and I paused to chat with them, as the gregarious little birds welcomed me into this venture. This was a good start."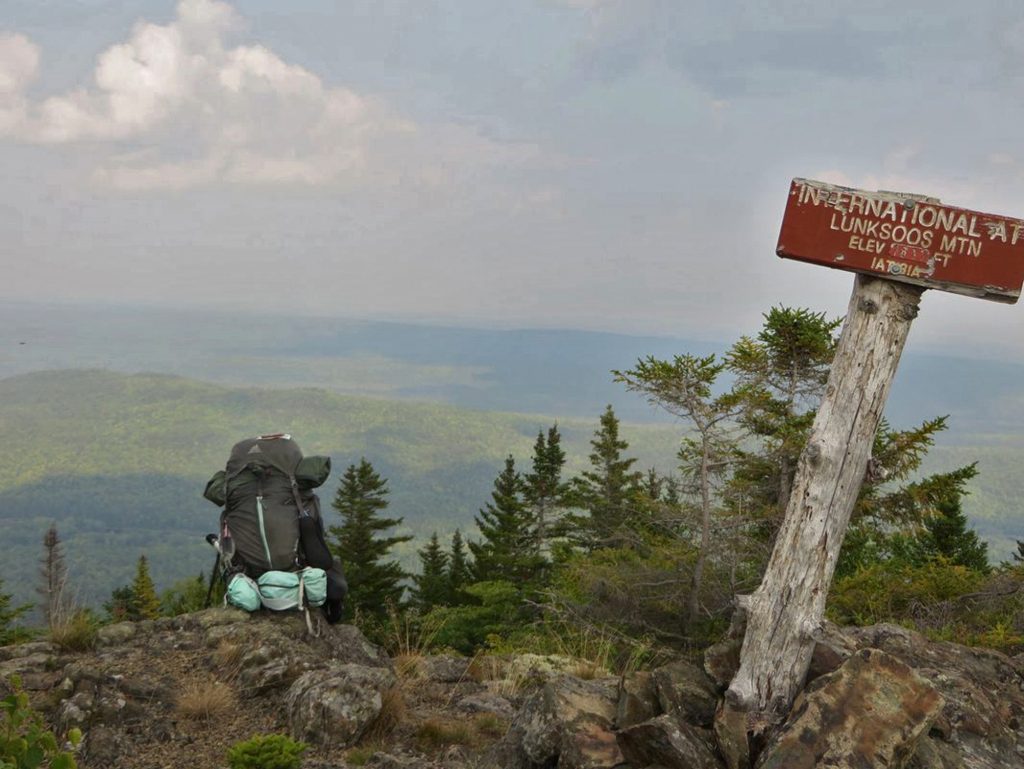 Robin wasn't looking to rack up big miles every day of her hike. Instead, she wanted to experience the finer details of the natural and cultural diversity of each section. With that in mind, she took her time traversing KWW, spending two days at the remote Lunksoos Lean-to photographing mushrooms and observing the songbirds that passed through the woods along moss-lined Lunksoos Brook.
"At Haskell, I spent an entire morning watching the abundant life thriving in the Penobscot River habitat — herons, kingfishers, an eagle, and a loon who sent his wavering cry across the still water — an exceptional moment for this wanderer from Montana. Camped at East Branch, I watched an otter family working its way down the bank of the Penobscot River, followed soon thereafter by a merganser family."
The IAT in KWW wasn't entirely an idyll. Like Cathy Hill and her grandson Ryan, Robin eventually hit the wall of blowdowns north of Bowlin Camps.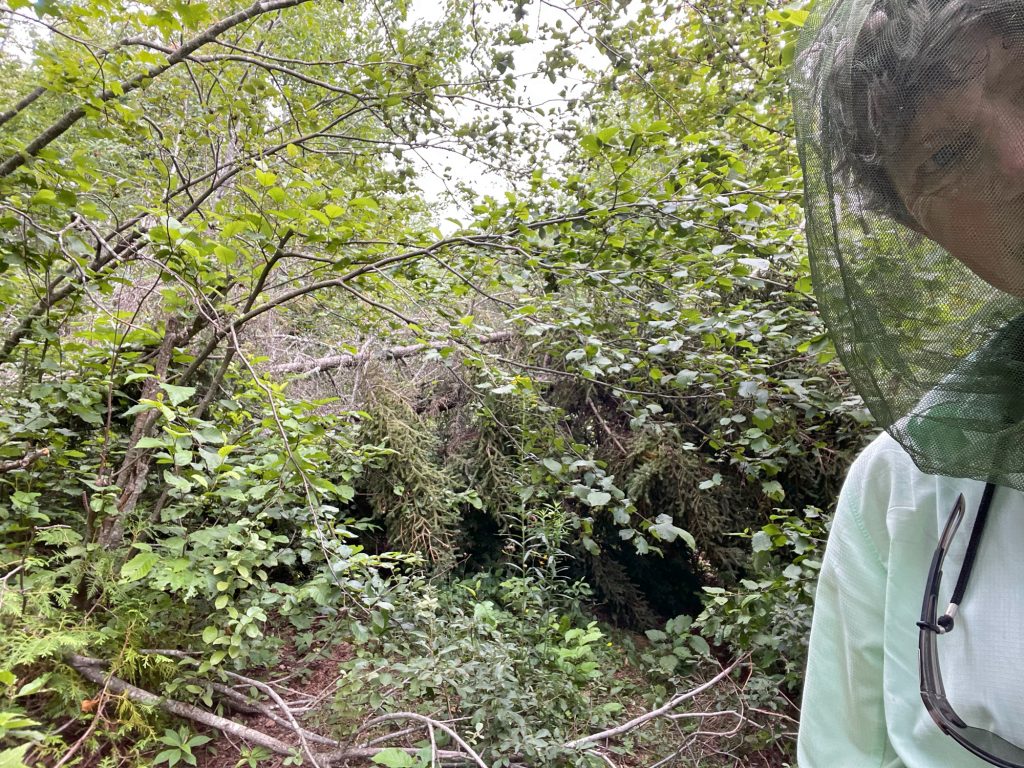 "That section was thick with downfall and fallen trees, brush and logs that ranged from annoying to near impassable; it was also thick with mosquitos and black flies – plus it was hot. Up until Bowlin Camps the walking had been good, the trail cleared by an industrious IAT trail crew earlier in the year. Along that stretch north of Bowlin, things changed dramatically. I slogged along with mosquito net on, sweat-drenched, reminding myself this was all part of doing the IAT, part of a larger walk."
Two days later, Robin ran into a Park Service Ranger at her campsite on the Upper East Branch. He informed her that his crew had cleared the track from Bowlin Camps north the day after she had hiked it! Like hiker Jamie Haskins, Robin was philosophical:
"But maybe, just maybe, I had the best of it. To walk through downfall slows the pace, and makes one pause, listen to the quiet and the bird song. It's more like walking within the woods than through it. And really, it wasn't too bad. Really."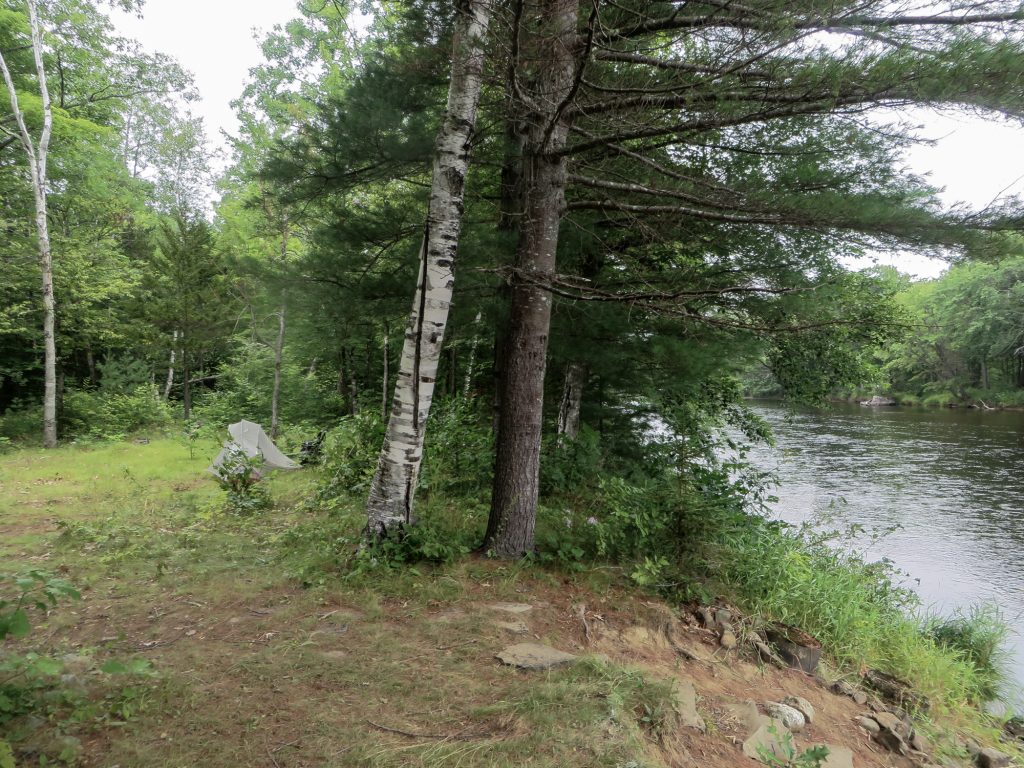 After a week on the IAT, Robin reached the Grand Lake Road and her shuttle ride back to the AT Lodge in Millinocket. The following day she headed back to Portland, Maine to wrap up plans for her next leg of her IAT – Iceland. Stay tuned!
To read more details of Robin's Maine IAT hike visit the IAT section of her website.