Following her hike on the Maine IAT in the Katahdin Woods and Water National Monument, Robin Patten began preparing for the next leg of her journey – the Kjalvegur Trail in Iceland. After spending a few days in Portland organizing her gear and receiving a negative COVID test, she caught the 5-hour flight to Reykjavik.
"To go from Maine to Iceland is to travel from lush forests abundant with birds and arrive in a land where stone often dominates, trees are a rarity, and views can stretch for miles across plains ending in ice-capped mountains… a juxtaposition of landscapes that raised the question: what connections exist between these disparate-seeming places?"
Before beginning her hike, Robin met with IAT representative Páll Guðmundsson of the Ferðafélag Íslands, the Iceland Touring Association, (FÍ) who gave her a history lesson about the trail.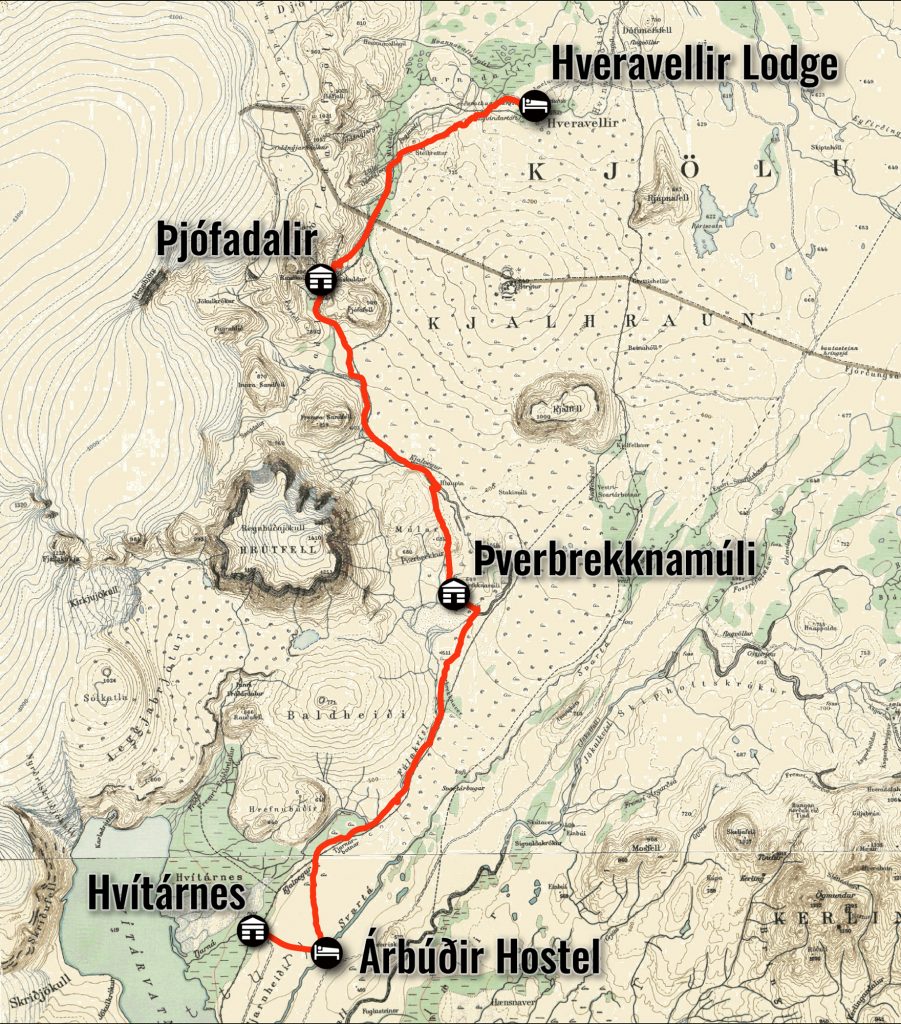 "The Kjalvegur trail is part of an historic route that links north and south Iceland and runs across the Kjölur plateau between two major glaciers. When foot and pony were the travel modes, Kjalvegur was the primary path."
The following day, Robin caught an SBA – Norðurleið bus from Reykjavik to the small, remote Árbúðir hostel at the Kjalvegur trailhead. After years of traveling in the north, Robin immediately felt at home in the open, barren landscape of the trail.
"I'd seen many of the Icelandic plants and birds while walking in other northern countries, from Greenland to Norway to Scotland. They felt like old friends: moss campion, alpine lady's mantle, butterwort, cottongrass, dwarf birch, plover, wheatear. But not just the species had me comfortably settling into that place; having spent much time walking above timberline, the openness is my familiar, where one can look into the distance."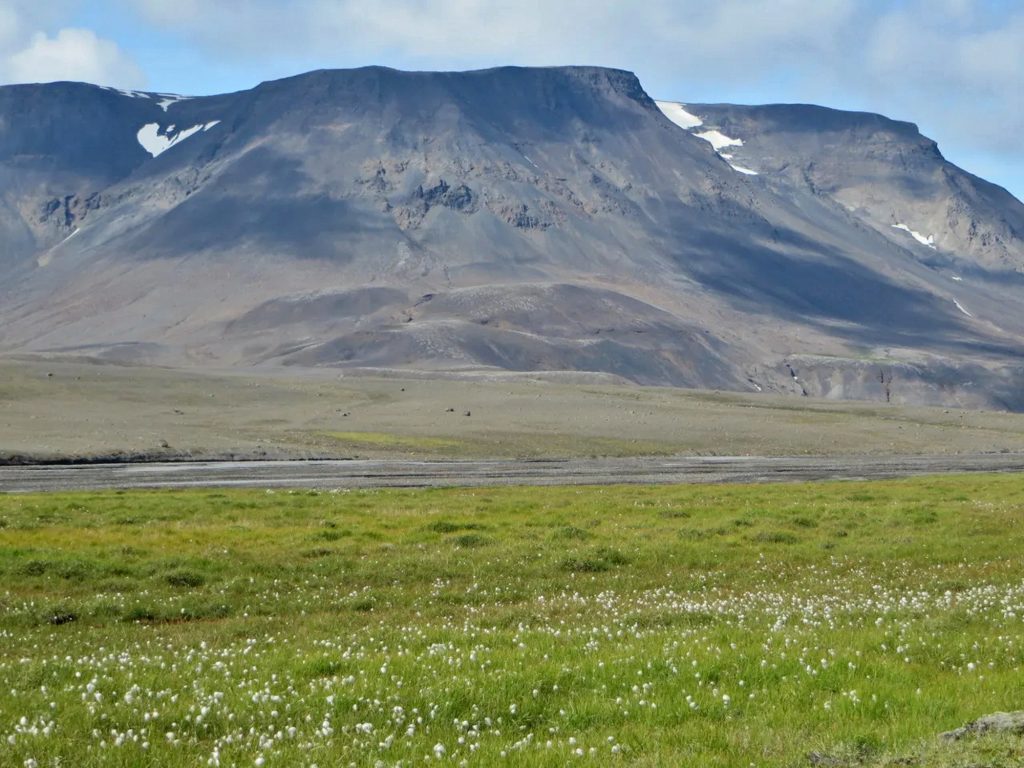 As in Maine, Robin took her time, taking seven days to cover the 41 km route and explore its surroundings. Hiking from south to north, she spent at least a day or two at each of the three FÍ huts, where the "international" appellation of the IAT became apparent.
"Camped by the huts, I had the company of one or two other walkers each night, people from Germany and France, people with mutual perspectives. We shared stories and bits of our lives, serious discussion and much laughter. This brought home the international aspect of the IAT, revealing the human connections between Kjalvegur and Maine's Katahdin Woods and Waters. The IAT creates bonds between countries, joining them together through an idea that is a trail."
Robin's last night on the trail was at Hveravellir campsite, a renowned geothermal area, where she had a chance to soak her feet in a stream fed from a nearby hot spring and muse about the next leg of here hike. Ireland in March? Then the Isle of Mann, over to England, Wales, and Scotland? Or perhaps the Extremadura in Spain in spring when the weather is cooler and maybe Greenland in August? Check back next spring to follow the next path on Robin's IAT journey.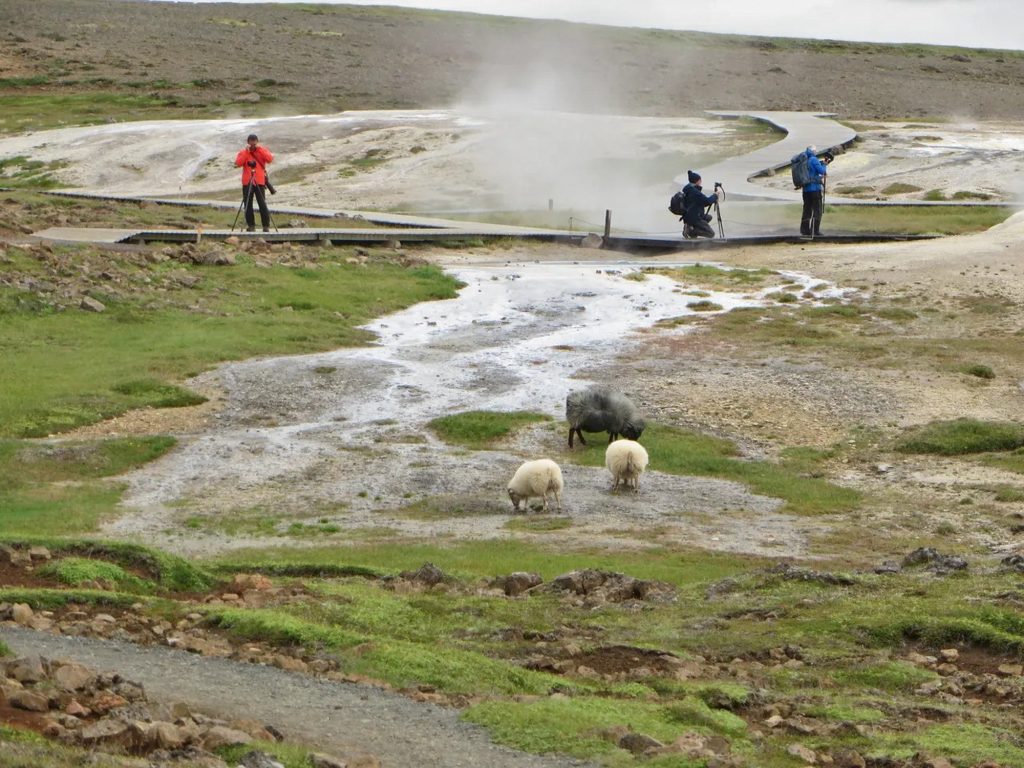 To read more details of Robin's Iceland IAT hike and follow her continuing trek visit RobinPatten.com.