The next day Cathy and Ryan continued north in light showers, fording Wassataquoik Stream and following the trail towards Deasey Mountain. IAT trail crews had cleared 100's of small blowdowns on this section of the trail of a few weeks early. However, about five larger blowdowns remained, which required for some gymnastics to pass.
The showers had mostly ended when they had crossed the summit of Deasey and by the time they reached Lunksoos Mountain, the sun was almost peeking through the clouds.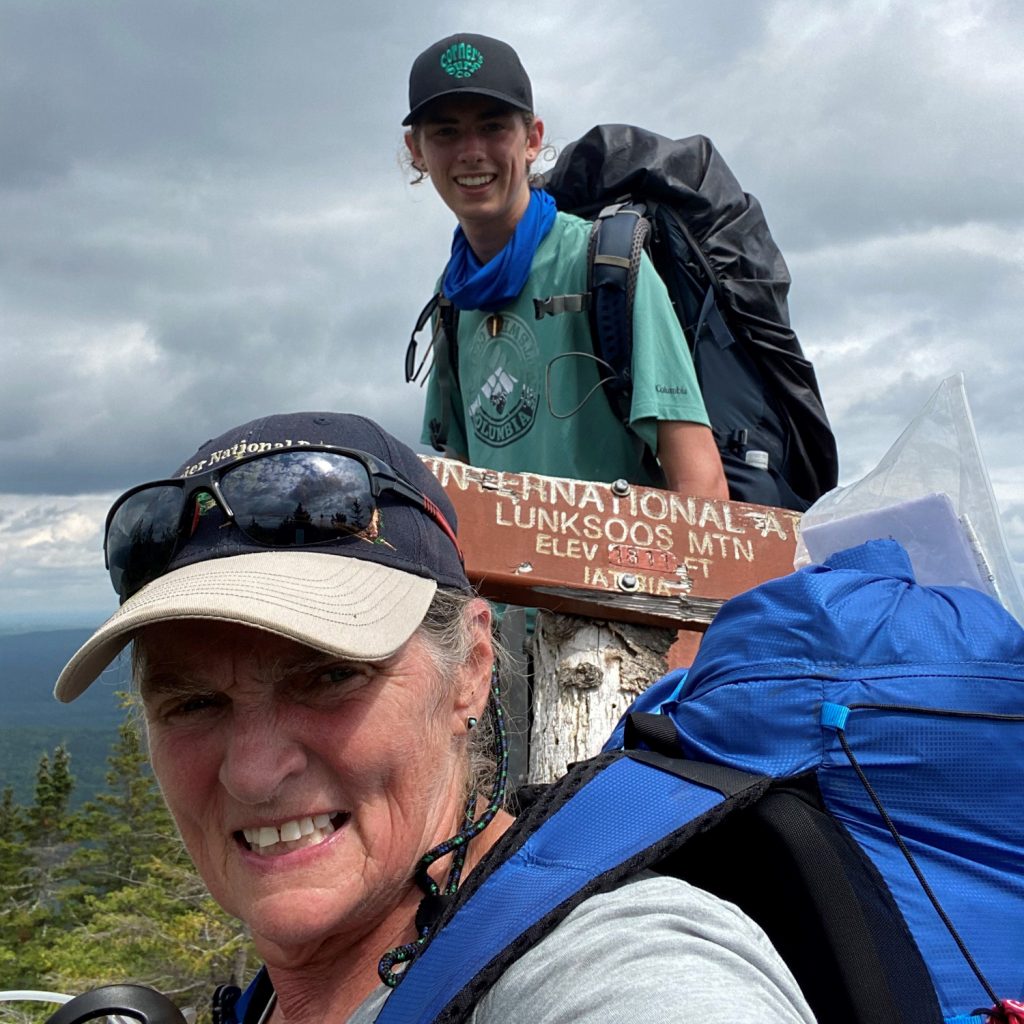 After spending the night at the remote Lunksoos Lean-to, Cathy and Ryan followed the series of old logging roads that make up this section of the trail on their way to the Grand Pitch Lean-to. Again, IAT crews had worked on this section a few weeks previously so, with the exception of a few blowdowns and a short nasty section of overgrown alders, the hike was relatively trouble free. Until they reached the junction with the Bowlin Camps trail. Unfortunately, the trail crew hadn't managed to get to that section cleared yet, which made for a miserable hike to the Grand Pitch lean-to. Nevertheless, they pushed on and arrived at the lean-to late in the day.
The Grand Pitch Lean-to was the turn-around-point for their hike but, since it had started raining during the night, it took a bit of motivation to head south and recross the 2-mile stretch of overgrown trail. There's nothing like hiking in the rain to make one appreciate a dry lean-to at the end of the day, and Cathy and Ryan took full advantage of it when they arrived back at Lunksoos, spreading their gear to dry and playing a game of The Scrambled States of America.?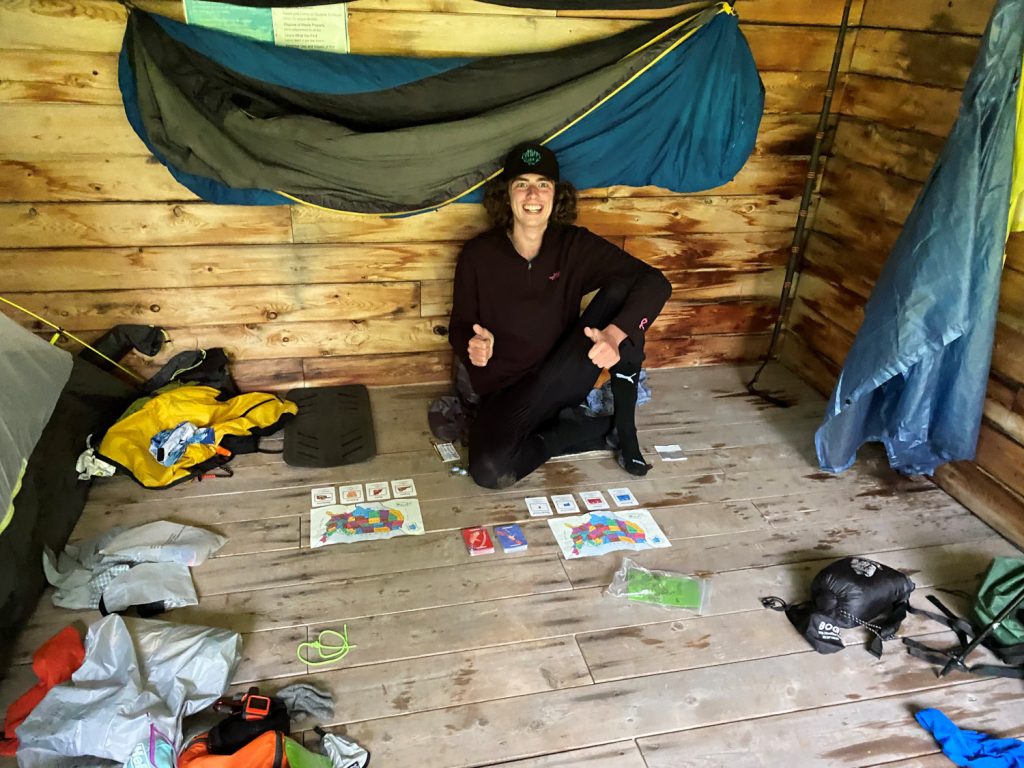 The sun finally returned the next day and Cathy and Ryan retraced their steps over Lunksoos and Deasey Mountains with better views before fording the Wassataquoik and hiking back their vehicle. After a driving tour of the KWW Loop Road, they returned to the IAT Trailhead and spent a final night in the Katahdin Brook Lean-to.
Overall, Cathy reports she and Ryan had a great time, despite the rain and blowdowns. "I have to say it was a bit physically challenging but we did great. Beautiful area and we never saw another human hiking while on the IAT. The lean-tos were awesome and the trails that they have had a chance to clear were good. I enjoyed it all and having the opportunity to spend the week with Ryan was a gift in itself."