A year ago the founder of the Appalachian Trail Museum, Larry Luxenberg, attended the IAT's International AGM and outdoor economy forum in Scotland and Northern Ireland with a contingent from North America.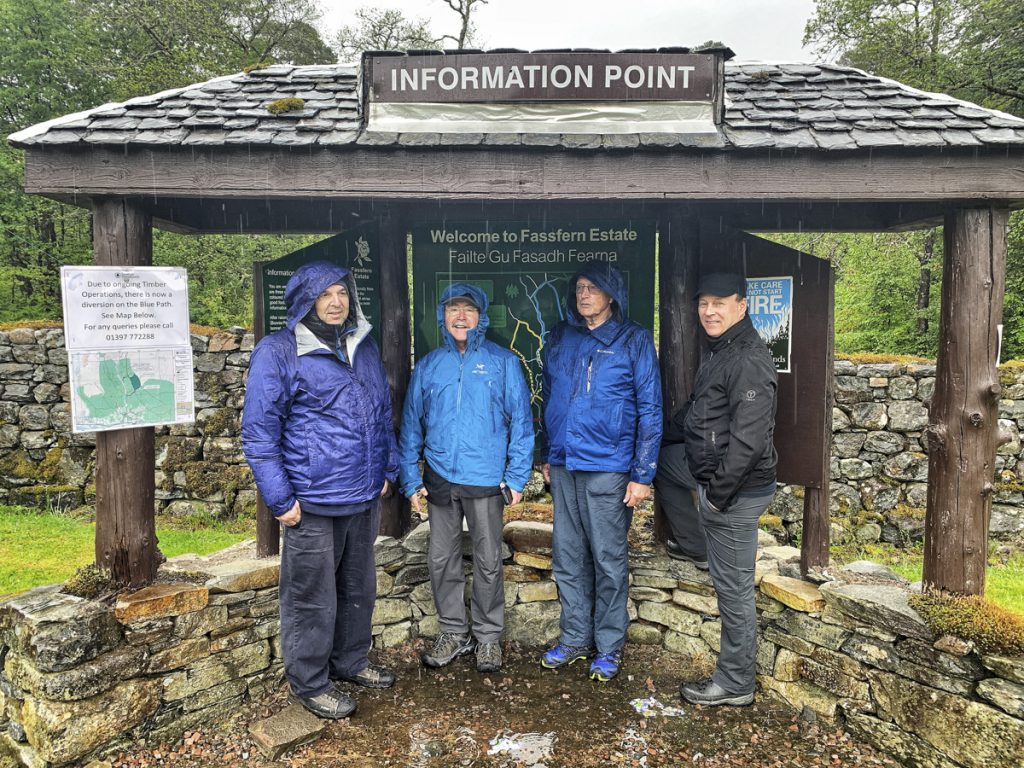 Representatives from the Appalachian Trail Conservancy and the Appalachian Mountain Club accompanied IAT representatives from Maine and Newfoundland to the AGM and forum.  Larry introduced the AT Museum at the forum and discussed the importance of documenting and preserving the history of a trail.
Larry has followed the IAT since it's inception, and has now walked sections of the trail in Morocco, Donegal, Ireland, and Northern Ireland.
The AT Museum, located in Pine Grove Furnace, Pennsylvania, was the site for the announcement of the launch of the IAT in Scotland in October 2010—the first European chapter of the trail to get underway.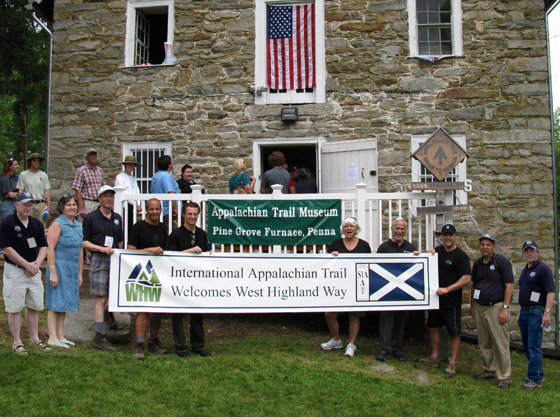 The AT Museum also holds amongst its collections a number of historical items celebrating the IAT, including a photograph of the first thru-hiker of the AT, Earl Shaefer, and the first thru-hiker of the IAT—from Katahdin to Belle Isle, Newfoundland, Eb 'Nimblewill Nomad' Eberhart, with IAT Founder Dick Anderson, and the bottle of Screech (Newfoundland rum) used to celebrate the extension of the IAT to the island of Newfoundland in November 2002.
The IAT is covered frequently in the Museum's newsletter, enthusiastically edited by the one and only Robert 'Red Wolf o'da Smoky's' Croyle.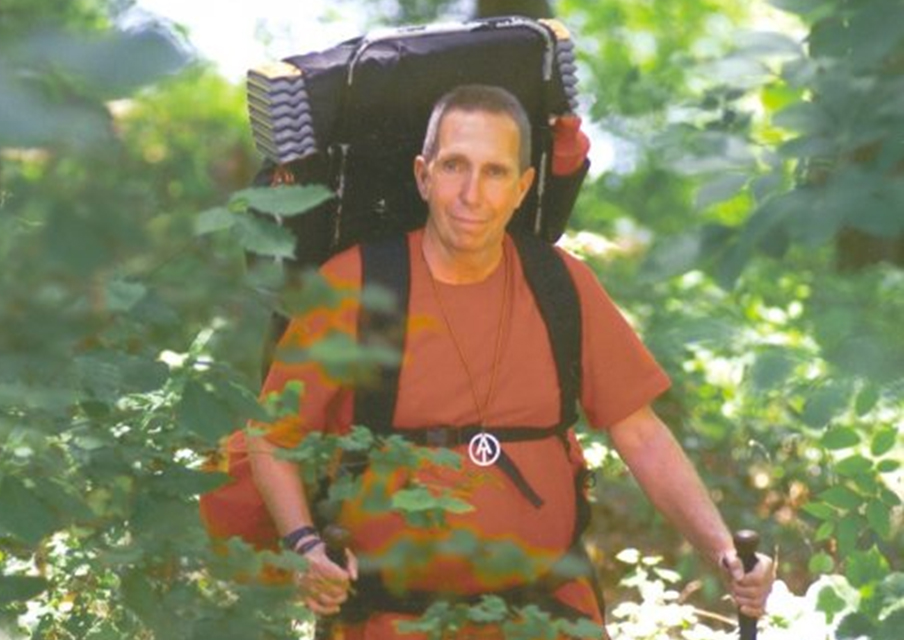 Red Wolf also serves as the Museum's Membership Secretary.
To read Red Wolf's colorful tales and keep up on AT Museum news sign up for the newsletter here.