Maine IAT Board Member, Nancy Hathaway has been interested in big ideas for a long time. Her wonder about existence led her to the Himalayas to study meditation in the 70s. While there she began paying attention to the night sky, noticing that stars had different colors and wondering about the names of the constellations.
However, it was when she returned to Maine after living in the Boston area for several years that she had her first moment of "awe", seeing the Milky Way stretching across the dark skies above her home town of Surry.
Nancy's fascination with dark skies inspired others and attracted the attention of fellow umbral enthusiasts. About 10 years ago Nancy suggested to Roxanne Quimby that her EPI property become a Dark Sky Sanctuary. Nancy followed this up with a visit to Katahdin Woods and Waters (before it was a national monument) where she met with land manager Susan Adams and proposed a Star Party on the property. Susan quickly agreed and the first Stars Over Katahdin was born with Susan becoming one of the most ardent advocates for a dark skies.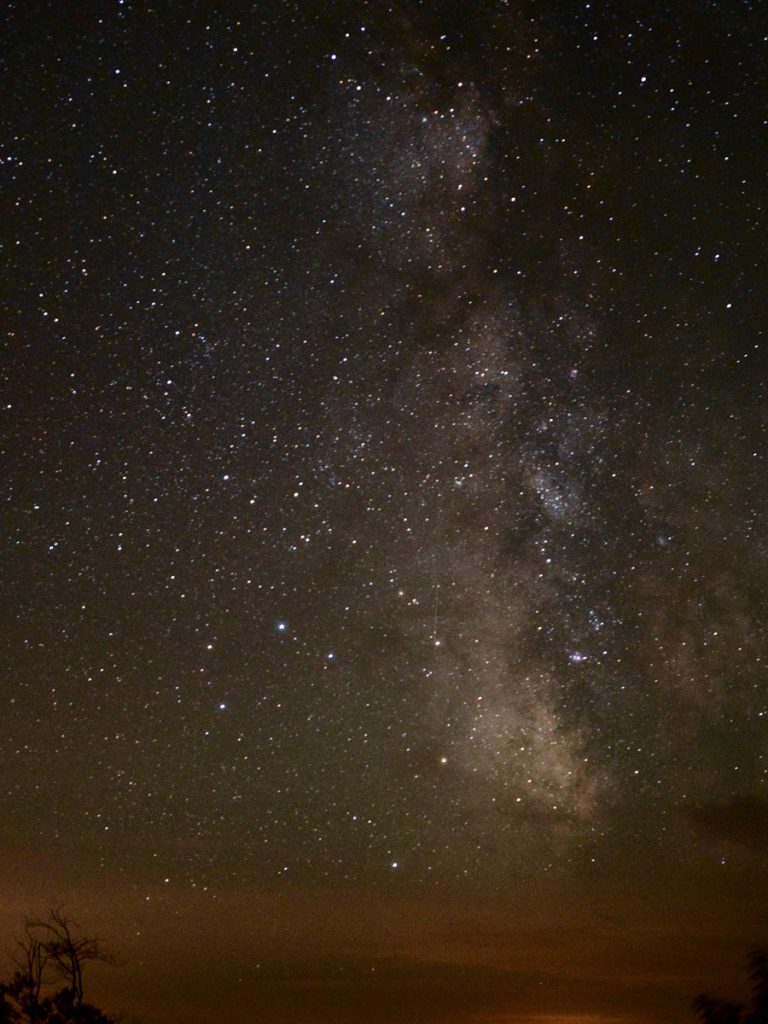 Fellow Maine IAT board members Earl Raymond, Walter Anderson and Bob Marvinney also supported the effort, participating in the Stars Over Katahdin events and promoting the idea of a Dark Sky Reserve. The big idea was also helped along by astronomer John Meader from Northern Stars Planetarium, Acadia National Park Ranger Michael Marion, and by generous funding from EPI.
Nancy never missed an opportunity to rally support for Dark Skies. At every IAT meeting or event she attended, from Maine to New Brunswick to Quebec to Ireland, she spoke about the wonder and inspiration they provided. At the National Park Service hearings for the proposed KWW National Monument (attended by Senator Angus King), Nancy pointed out the one natural resource no one mentioned… the dark skies of the region. "The crowd applauded and yelled!" Nancy recalls.
After KWWNM was created in 2016, Nancy continued to work with Susan Adams, Monument Superintendent Tim Hudson, and Andrew Bossie of the Friends of KWW, gently (and sometimes not so gently!) pushing the groups to submit an application to the International Dark-Sky Association for a Sanctuary designation.
And now, after years of effort and with the help of many, Nancy's determination and persistence has paid off. On May 8, 2020 the International Dark-Sky Association designated Katahdin Woods and Waters National Monument (including 30 miles of the IAT) as the first International Dark Sky Sanctuary on the eastern seaboard!
You can see the full dark skies announcement at the International Dark-Sky Association.
And, to learn more about dark skies, see the Friends of KWW Dark Sky Guide.