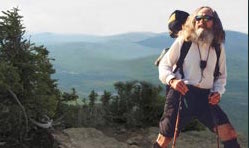 The 2018 hiking/backpacking season is in full swing–in (where else?) Florida!
If the latest report from Sandra Friend (Florida Trail Hikers Alliance) is any indication, 2018 is shaping to be a banner year, not only for thru-hikers on the Florida National Scenic Trail, but also for hikers (in record numbers) coming out of Florida on the Eastern Continental Trail.
Presently, and to date, there are 66 long-distance hikers on the Florida Trail. Here's Sandra Navigator Friend's report:
"Good morning Eb! Here's the full list of ECT Hikers. They're scattered from the Keys to the Suwannee. All are looking forward to meeting you.
Will Dukes, Christopher Ellmann, Tony Flaris, Matt Softwalker Halfar, Joe King, Jeremy Knopp, Matt Gator Miller, Emily Fine Line Rhodes, Albert Ninja Tortoise Scott, Theresa Sheahan, and Cory Last Buck Talbert.
Total 66 FT hikers known so far: 53 thru (including the 11 above) and 12 section"
Ah yes folks, 2018 is going to be a great year for hiking/backpacking!
So, grab your pack, head south–and let's hit the trail!
Nimblewill Nomad (Eb)