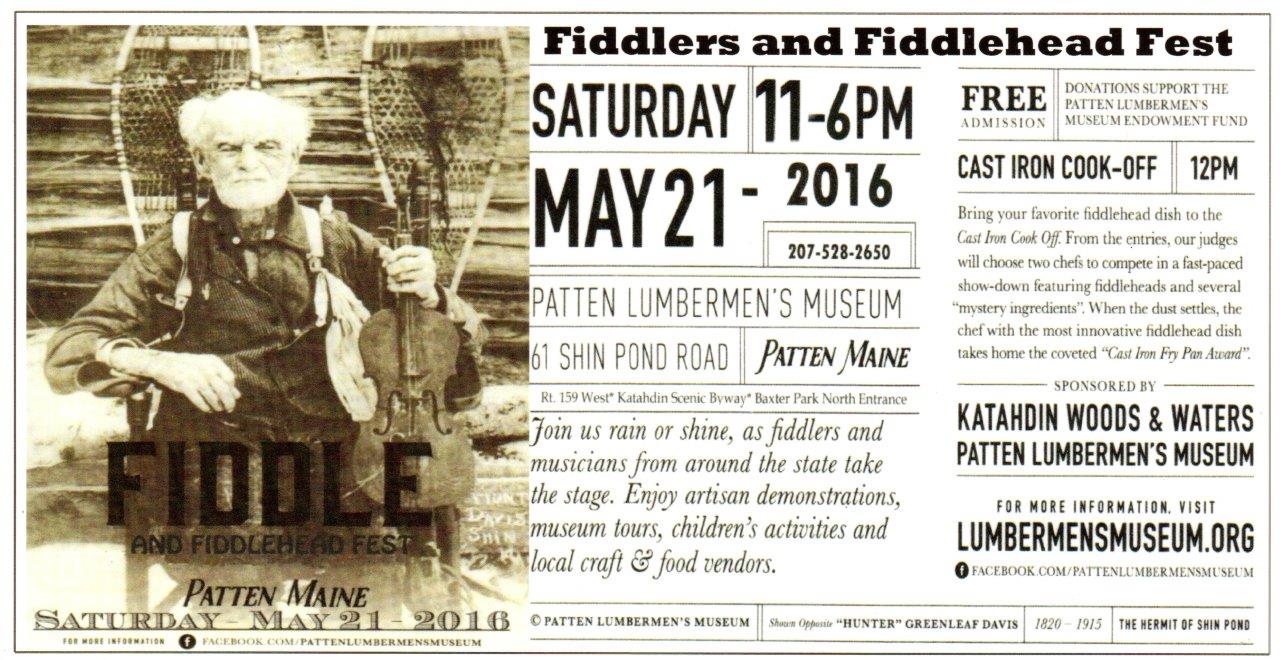 Saturday, May 21, 2016 11- 6pm at Patten Lumbermen's Museum, 61 Shin Pond Road – Patten, Maine FREE Admission. Donations support the Patten Lumbermen's museum endowment fund.
Sponsored by Katahdin Woods & Waters & Patten Lumbermen's Museum.
Rain or Shine… Fiddlers and musicians from around the state will take the stage. Enjoy artisan demonstrations, museum tours, children's activities and local craft and food vendors.
Cast Iron Cook Off at 12:00pm.
Bring your favorite fiddlehead dish to the Cast Iron Cook Off. From the entries, judges will choose two chefs to compete in a fast-paced show-down featuring fiddleheads and several "mystery ingredients". When the dust settles, the chef with the most innovative fiddlehead dish takes home the coveted "Cast Iron Fry Pan Award".