Updates from Paul Wylezol and Don Hudson at the IAT AGM in Plymouth….
10/9/14 – Final day of the IAT AGM in Plymouth, England. It started out with a half-day walk of the Mt Edgcumbe section of the IAT South West Coast Path National Trail (
http://www.nationaltrail.co.uk/south-west-coast-path
), led by City Councilor Andrew Thompson and trail manager and AGM organizer Mark Owen. The walk ended in Plymouth where the IAT/NT executive members had lunch with the Lord Mayor and his wife at Royal William Yard (the historic dockyard where the Royal Navy supplied its ships). The group then continued on to Plymouth Hoe – site of the Eddystone Lighthouse, Sir Francis Drake statue (Drake lived in and sailed from Plymouth) and various war memorials – and the Mayflowers Steps, where the Mayflower Pilgrims departed for America in 1620 and Sir Humphrey Gilbert departed for Newfoundland in 1583. From there it was off to the Plymouth Gin distillery for a tour and a few sips of the gin supplied to the Royal British Navy. No wonder they were once the largest navy in the world!!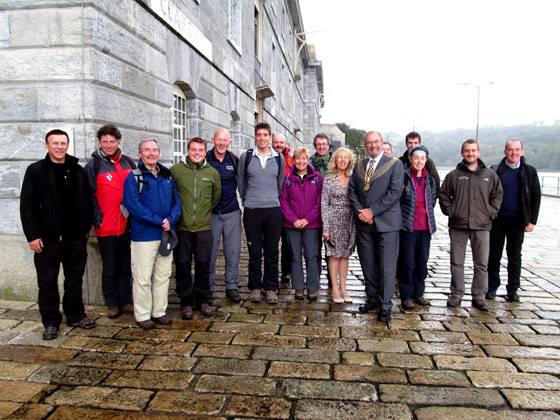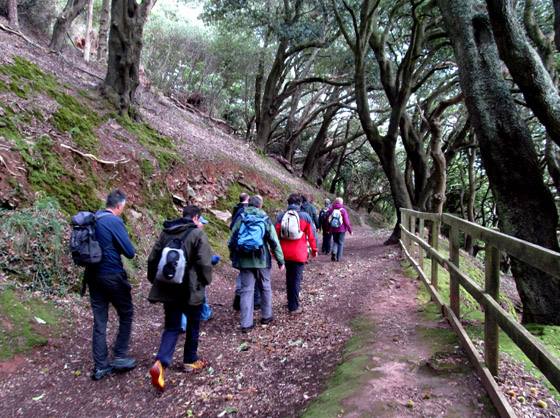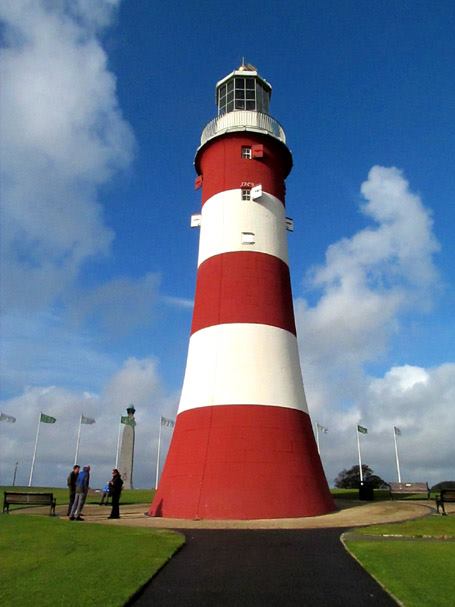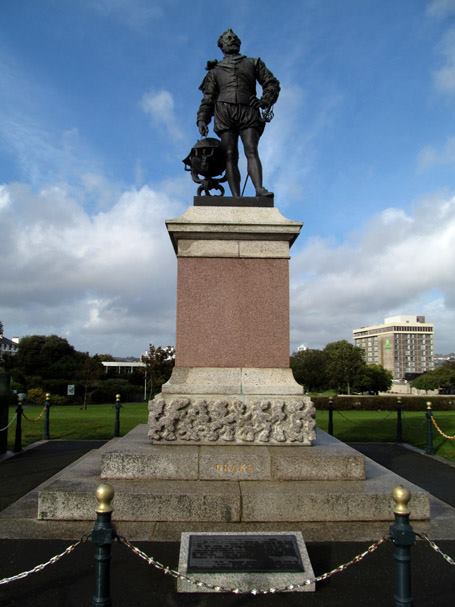 10/8/14 – Day Three of the IAT AGM in Plymouth, England included a day-tour of English Riviera Geopark and South Devon AONB (Area of Outstanding Natural Beauty). Stops included the seaside town of Torbay, Kent's Cavern (site of many prehistoric hominid and animal bone discoveries), Thomas Newcomen's steam engine in Dartmouth (the world's first steam engine) and Prawle Point, a National Trust landscape in south Devon.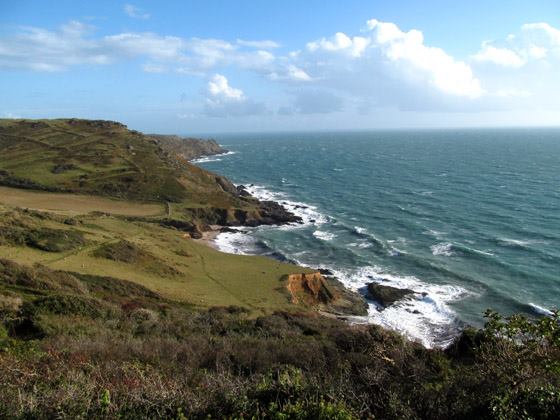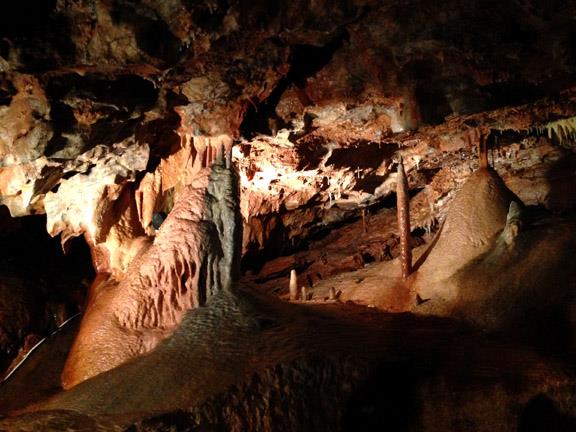 10/7/14 -IAT AGM at the National Marine Aquarium at Plymouth, England. Guest presenters included BBC presenter and Plymouth University Professor Iain Stewart and English Riviera Geopark Coordinator and Chair of the UK Global Geoparks Forum Melanie Border.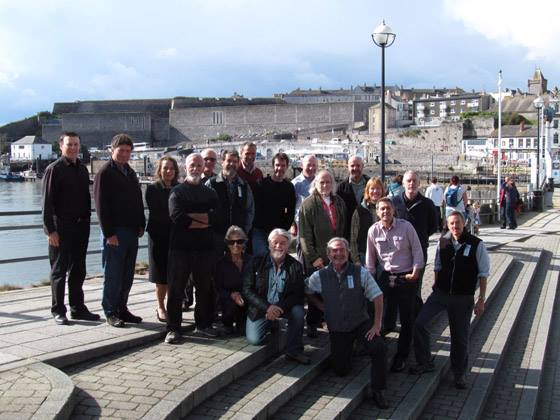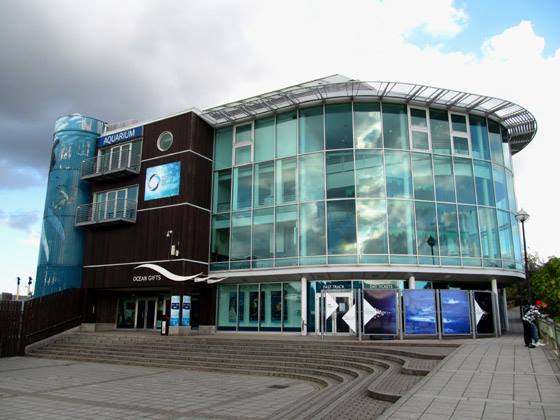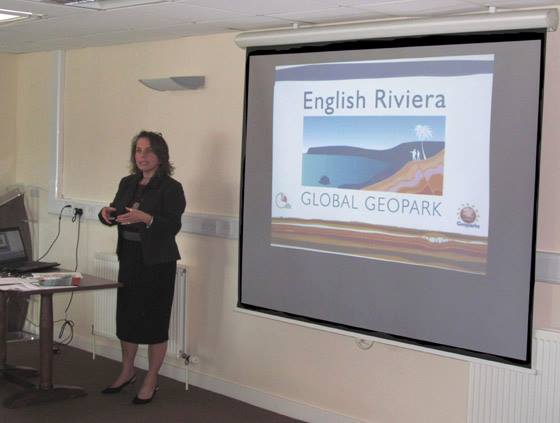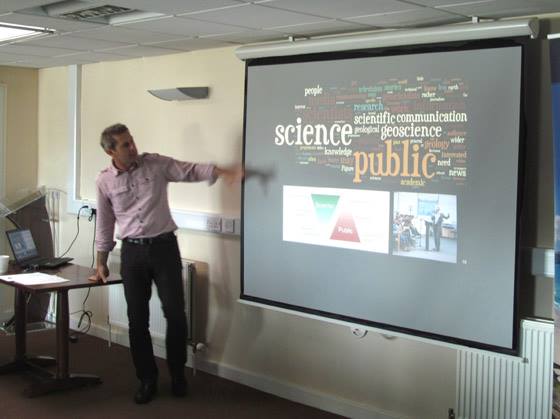 10/7/14 – We dined at the Plymouth Gin Distillery's Barbican Kitchen last night following a full day of meeting. The IAT is in good hands.

10/6/14 – Day one included a day tour of Dartmoor National Park (pictured below) and Morwellham Quay (an historic copper mine and UNESCO World Heritage Site), as well as a train ride back to Plymouth on the scenic Tamar Valley Train Line.
10/5/14 – Wonderful walk on Dartmoor, stopping to see Bronze Age mining sites