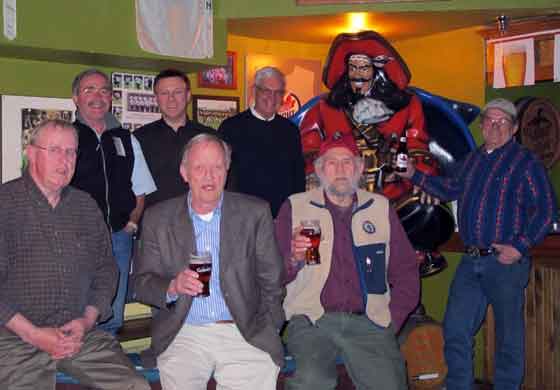 Left to Right, Front Row: Leo Gill, Dick Anderson, Will Richard. Back Row: Don Hudson,
Paul Wylezol, Bob Melville, Poul Jorgensen
Representatives from the International Appalachian Trail Chapters in Maine, United States and Nova Scotia, Quebec, New Brunswick, Prince Edward Island and Newfoundland/Labrador, Canada met in Halifax, Nova Scotia, Canada on April 30, 2011.The agenda for the meeting included a review of planned Chapter activities for 2011 and a review of recent, exciting developments in Europe.
The major focus of the meeting was the development of a draft of IAT chapter responsibilities. After lengthy and thoughtful discussion a draft was agreed upon. That draft will be circulated to all Chapters for their review and comment and submitted ,for approval, to all Council delegates at the 2011 Annual General Meeting(AGM) to be held in Quebec, Canada in September. Quebec IAT Chapter Coordinator, Eric Chouinard reviewed plans for the 2011 AGM, which will include the 10th Anniversary of the dedication of the IAT in Quebec.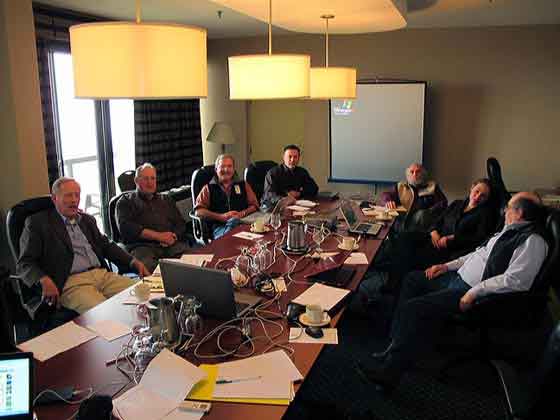 Clockwise: Dick Anderson, Leo Gill, Don Hudson, Paul Wylezol, Will Richard, Ellen Wilcox,
Paul Jorgensen. Not Pictured, Skyped In Eric Choinard & Denis Dunne.
The time and location of the 2012 AGM was also discussed. In the coming weeks all IAT Chapters will be electronically poled for their input on this important issue.
After completing the agenda Council members adjourned to a local Irish Pub for some cold beers, some fine food and some great socializing.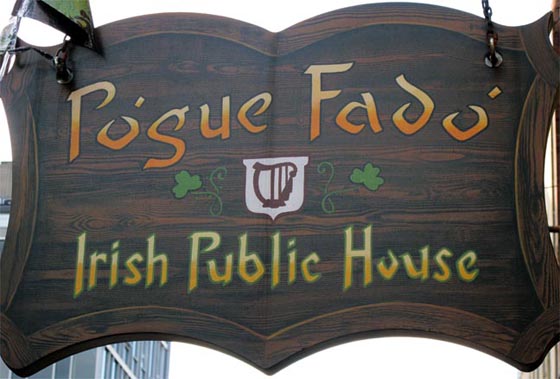 Pictures supplied by Will Richard and Paul Wylezol