My first walk on the International Appalachian Trail was nearly 50 years ago in late May 1973, two decades before it was created. Little did I know!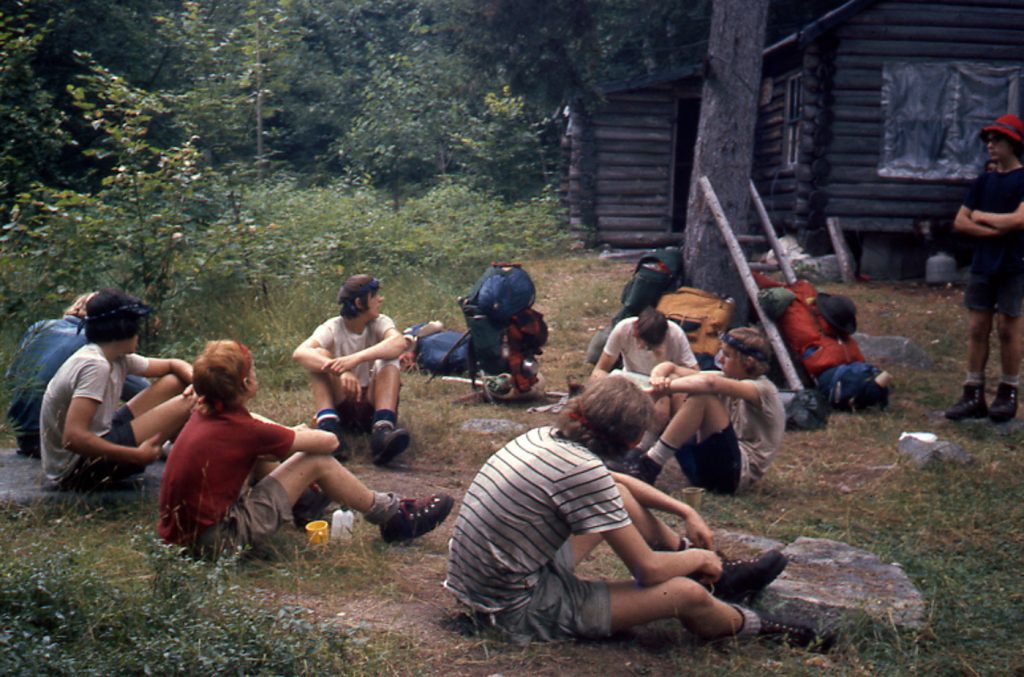 My older brother and I crossed the Whetstone Bridge over the East Branch of the Penobscot River that Memorial Day weekend searching for a good point to ford Wassataquoik Stream. This was Great Northern Paper Company land at the time, and we were lucky that there was no activity in the woods that day. Following old roads marked on a US Geological Survey quadrangle map of the area we were able to drive to the bridge over Katahdin Brook, just upstream of where it meets Wassataquoik Stream. From there we found and followed the old road to the stream. The Wassatquoik was high in late May, but we were fairly certain that it would be a safe place for a group to cross in late summer. I was wrapping up planning for a three-week hiking trip that would begin in July at Katahdin Iron Works on the AT and end at this ford of Wassataquoik Stream in early August.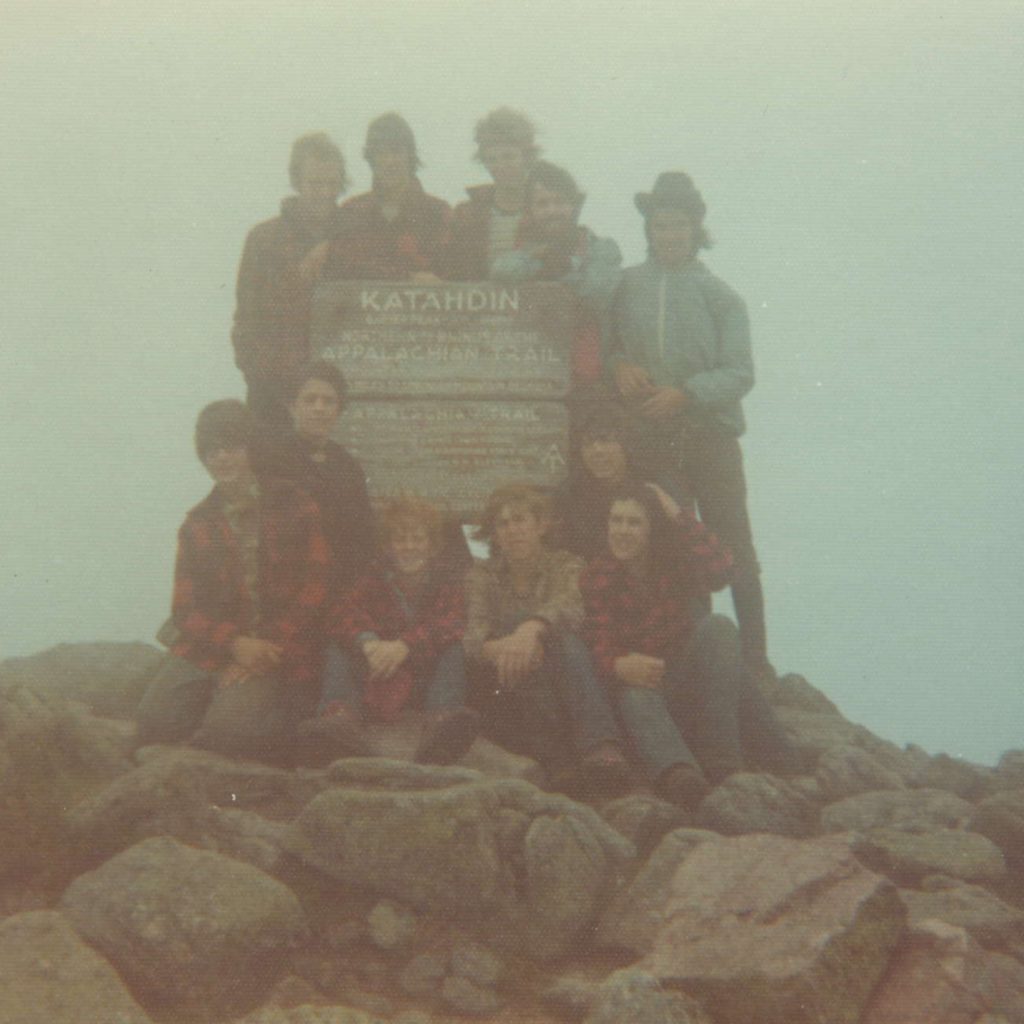 I had secured permission from the Baxter State Park Chief Ranger Buzz Caverly for our group from Chewonki to bushwhack out of the park at the end of the trip, through New and Old City to the old Wassataquoik Tote Road. On a gorgeous day in early August our group left Chimney Pond at 6:00 am, arrived at Russell Pond at 9:00 am, and had our lunch at Grand Falls on Wassataquoik Stream. We found traces of the old road on the north shore of the Wassataquoik – ruts cut in granite ledge by wagon wheels in the late 19th century, and spent our second to last night of the trip just outside the park boundary in what is now Katahdin Woods and Waters National Monument. We spent our second night camped on the north side of Orin Falls, and made the short walk from our bush campsite to the ford just in time to meet a van from Chewonki at 9:00 am.
Little did I know that the stream crossing and the short walk up the side of the esker to the road would someday be a small part of the IAT in Maine.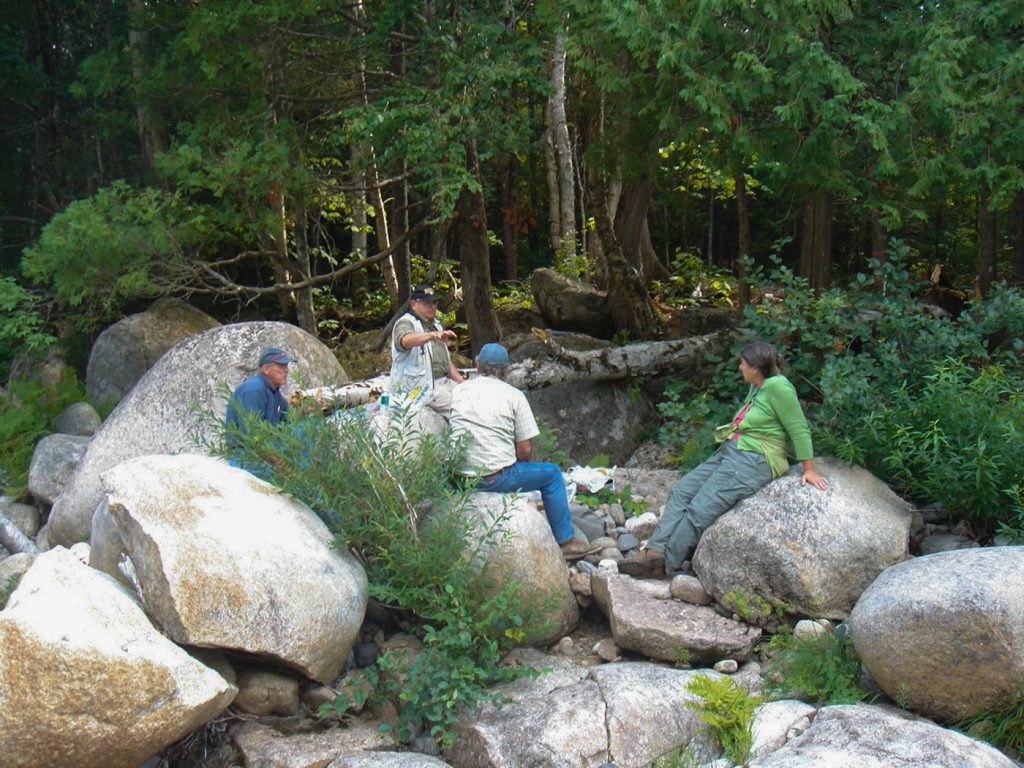 I spent my youth paddling Maine lakes, rivers and streams and hiking stretches of the Appalachian Trail in New Hampshire and Maine. Those experiences propelled me to improve and refine skills, and ultimately drew me back to a wonderful lifetime of work at Chewonki – a 105-year-old leader in outdoor, environmental and place-based education. As a result of four and a half decades of exploration, teaching, learning, and leadership at Chewonki, I have worked hard to support great places such as Baxter State Park, the Allagash Wilderness Waterway, and – of course – the International Appalachian Trail. Long distance trails are especially wonderful things because they invite adventurous souls to explore new territory, stretch their muscles, meet new friends, and dream big dreams.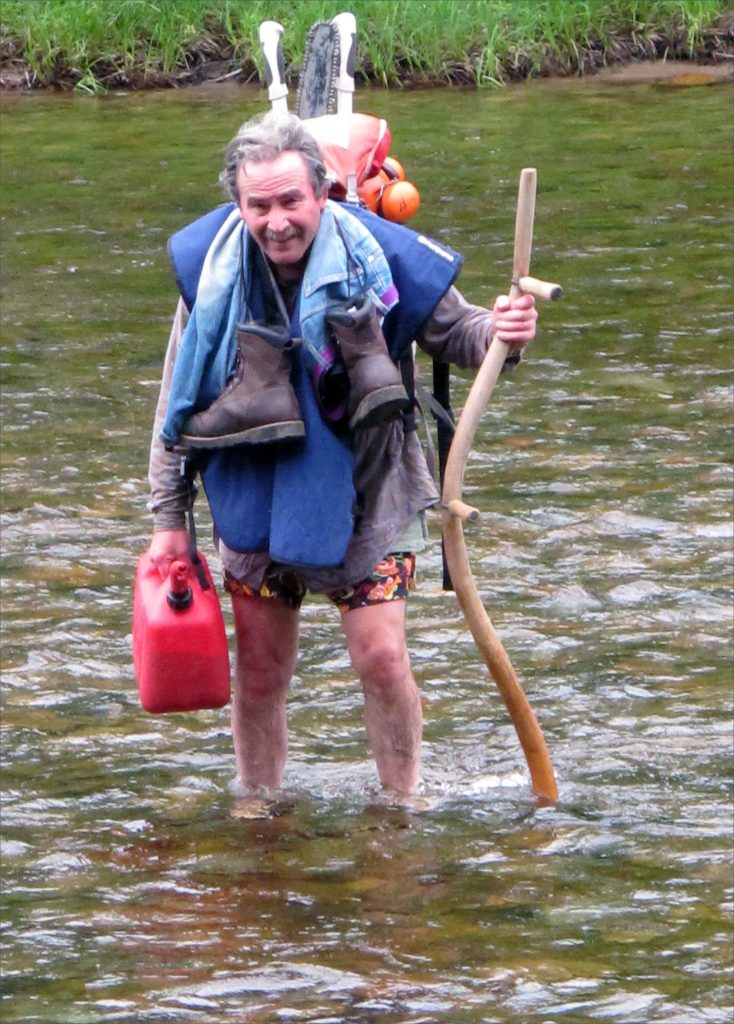 I look forward to getting back to the IAT along Wassataquoik Stream this coming summer. We've got miles of trail to maintain and a couple of potential new routes to explore that might link the Maine IAT someday to Sugarloaf Mountain near Shin Pond and Mt. Chase just beyond.
Keep an eye on these spaces, and you might be able to join us on one of these trips.