Today, April 22nd, is the 50th anniversary of the first Earth Day – and the IAT's 26th birthday!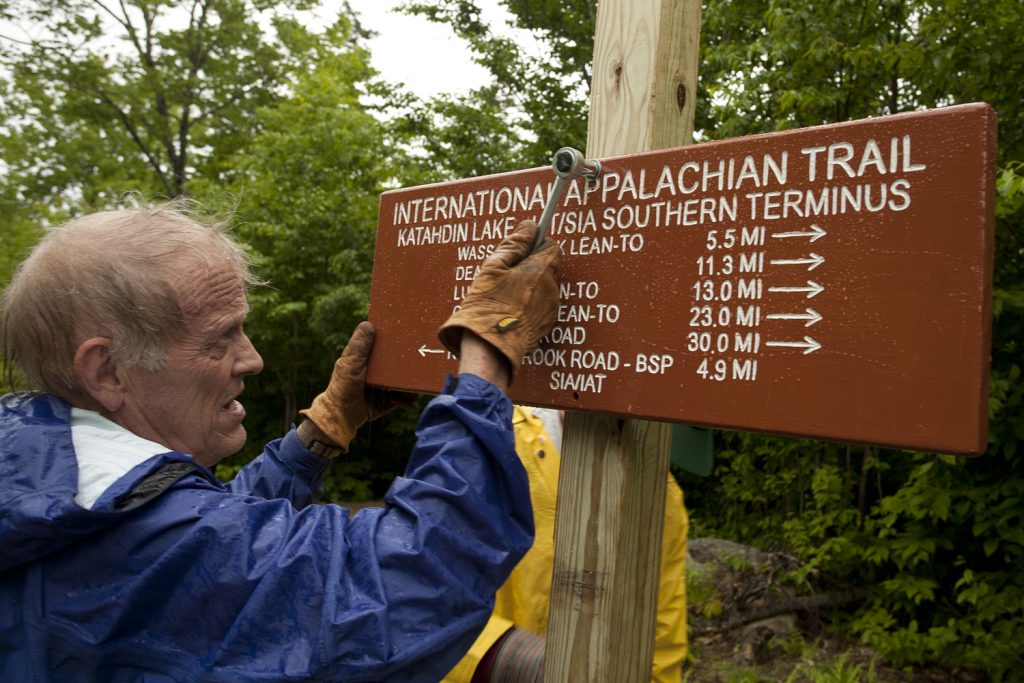 Founder Dick Anderson recalls,
"I can remember the news conference that Don Hudson and I did with Governor Brennan 26 years ago so plainly, when we announced to the world the idea of "Thinking Beyond Borders" and developing the International Appalachian Trail (see it on YouTube). We proposed a hiking trail that would connect the highest points in Maine, New Brunswick and Quebec. Our idea caught the attention of others in Canada and around the North Atlantic, and it now stretches throughout the old Appalachian Mountains from Alabama to Morocco––a pretty amazing development! You can get a glimpse of up to date maps and the many stories of building the IAT and "Thinking Beyond Borders" at the new IAT Council website. 
We will celebrate this important anniversary––and the 50th anniversary of Earth Day––apart from our friends and colleagues here in New England and all along the trail. Take a moment this April 22nd to send a note to a hiking friend or family member and encourage them to put some part (or all!) of the IAT on their bucket list."
You can also help us celebrate the IAT be renewing your membership, becoming a new member, or recommending IAT membership to a friend or family member.