The IAT comprises a network of trails that pass through public and private land and crosses a dozen international borders. Whereas the decision to close the Appalachian Trail to long distance hiking, camping and maintenance has been made by the ATC, no single authority can make a comparable decision for the IAT.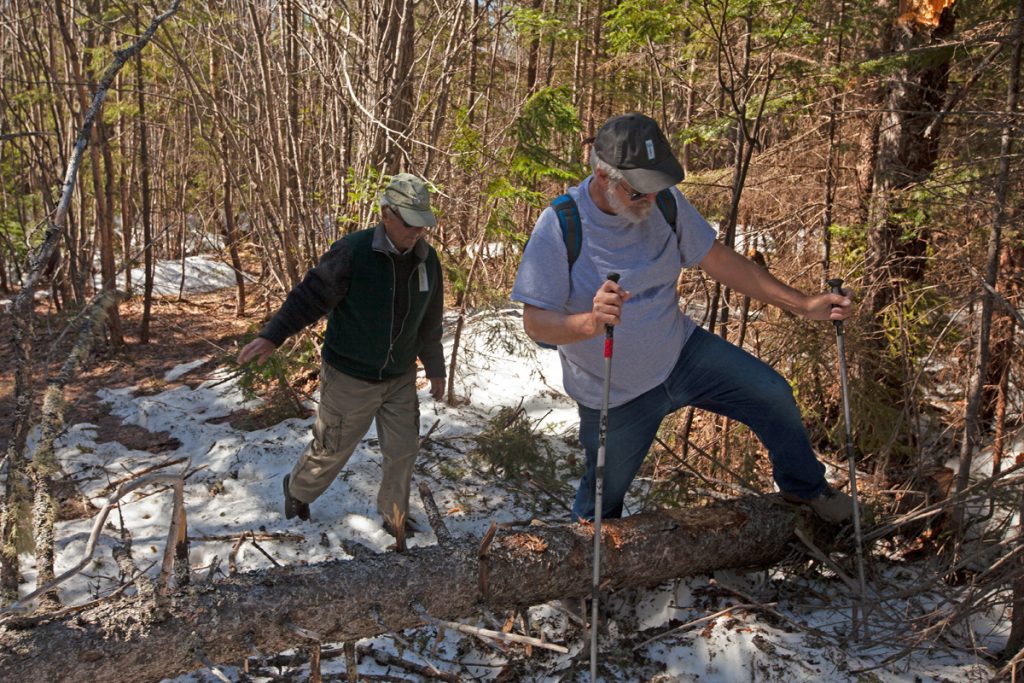 The first 30 miles of the IAT in Maine are located in the Katahdin Woods & Waters National Monument, which is currently open for day hiking, but closed to vehicle traffic. While the remaining 100 miles in Maine are "open", significant snow remains on the ground in Aroostook County, and hikers should be prepared for potentially wet, muddy, and slow going. We encourage you, instead, to get outside for a good walk close to home, and follow Maine Governor Mills' orders for safe physical distancing and limiting your walk to family members with whom you live.
The many international borders which the IAT crosses are currently closed to all but essential travel -from the United States to Morocco. The U.S./Canada border will remain closed at least through the beginning of the third week of May, as ordered by Canadian Premier Trudeau.
As access to the IAT opens up, we will keep you posted of the details. If you get out on any stretch of the trail in Maine or elsewhere, please send along a picture or two to share with others.