The Maine IAT Patriot's fans shared an afternoon of fun and football in Yarmouth watching the Patriots beat the Chargers 21 to 13.
Eddie Woodin, a long-time support of the International Appalachian Trail-Maine Chapter, generously presented IAT Maine Chapter President, Don Hudson with a $1,000 contribution.
His support is greatly appreciated by all the Board members.
Hopefully the IAT Patriots fans will be gathering for the superbowl!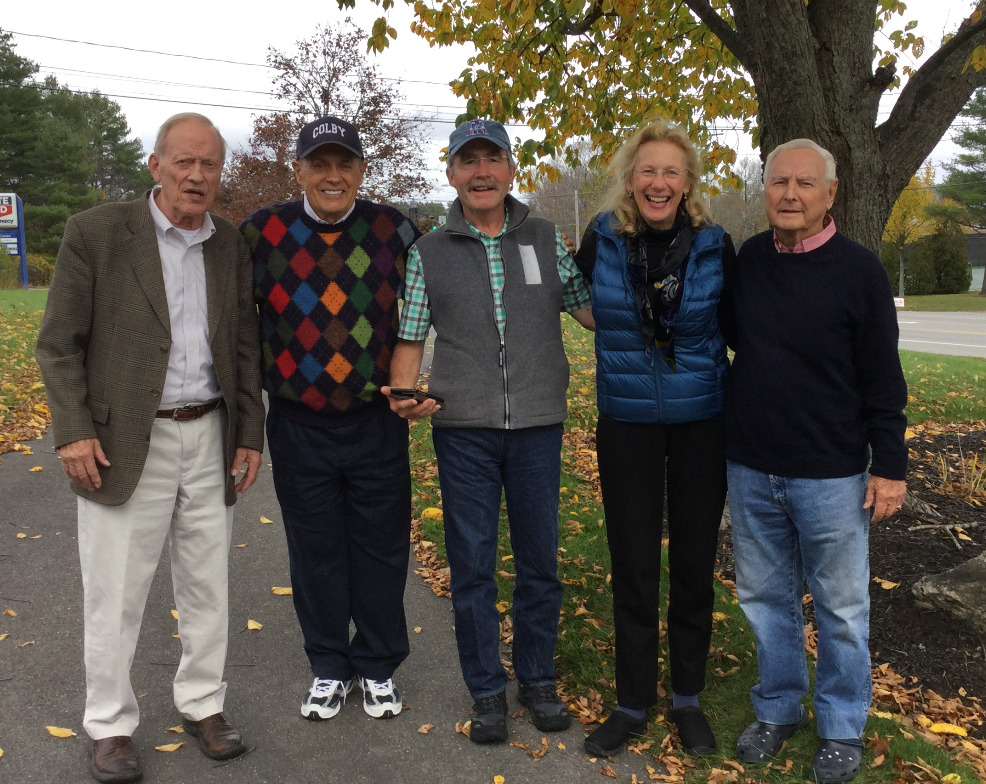 Dick Anderson, Eddie Woodin, Don Hudson, Elizabeth Swain, Earl Raymond