Susan Kaplin, Director of the Peary-MacMillan Museum and Arctic Studies Center, at Brunswick Maine's Bowdoin College, hosted an illustrated talk and book signing reception for Maine IAT Board member Will Richard and his Co-Author William W. Fitzhugh , on September 25th, to celebrate the publication of their book, "Maine to Greenland, Exploring the Maritime Far Northeast."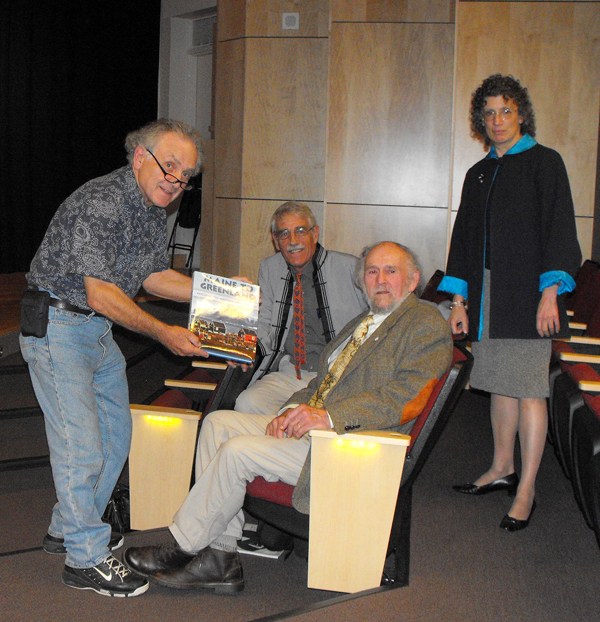 (From right to left: Susan Kaplin, Director Peary-MacMillan Arctic Museum, Wilfred Richard, William Fitzhugh and unidentified audience member)
The audience of about 200 included Dick Anderson and Don Hudson, IAT founders, and Walter Anderson, IAT Geologist. Dr. Fitzhugh gave a presentation on the potential effects of global warming on the residents of the Maritime Far Northeast and Dr. Richard presented photographs and discussed his research on the residents of west coast Greenland. In addition to Will's spectacular photographs of the territory, the book contains an entire chapter on the history of the IAT.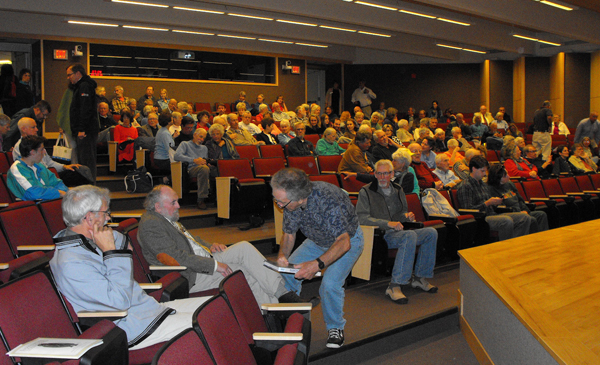 (Co-authors William W. Fitzhugh and Wilfred Richard seated in foreground)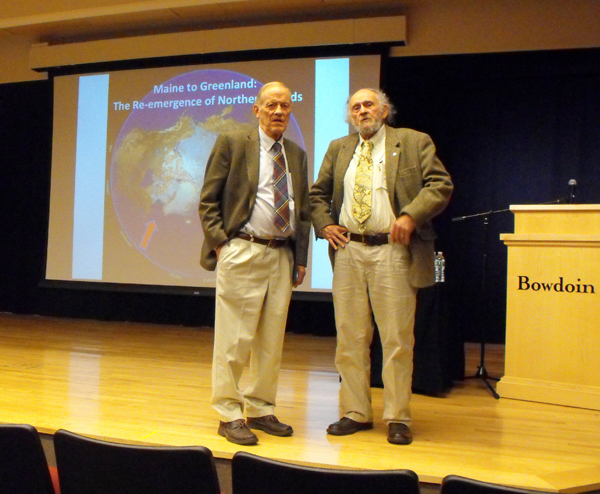 (Dick Anderson with Wilfred Richard)
For more information about the book go to the
Portland Press Herald
review by Thomas Urquhart, a Maine Chapter IAT Board member.
Books can be purchased directly from Will. Book is $40.00, $5 for postage and $2.50 sales tax if you live in Maine. Make check payable to "Wilfred E. Richard". Mail your check for either $45.00 or $47.50 to:
Wilfred E. Richard, 34 Pond Road Georgetown, Maine 04548