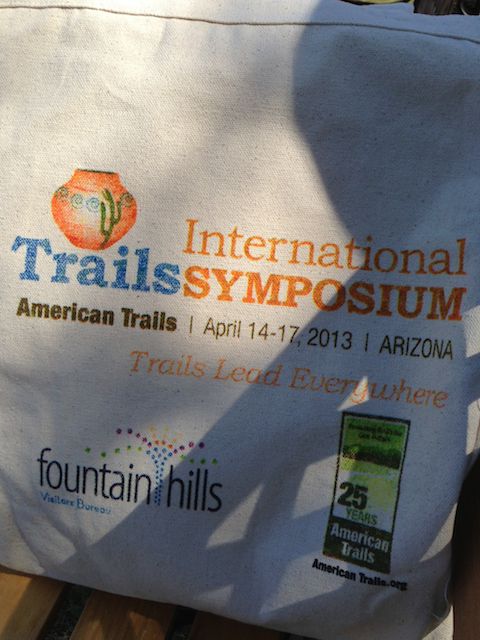 Maine Chapter President Don Hudson made the trek to Fountain Hills, Arizona in mid-April to tell the story of the International Appalachian Trail at the first International Trails Symposium convened at the 25th anniversary meeting of American Trails.
American Trails supports local, regional and long distance trails and greenways, whether they be in backcountry, rural or urban areas. American Trails' goal is to support America's trails by finding common ground and promoting cooperation among all trail interests. Since 1988, American Trails has been involved in everything from training trails advocates to increasing accessible trail opportunities for people with disabilities.
This year's biennial conference (
http://www.americantrails.org/2013/index.html
) was billed as the first International Trails Symposium and it aimed to bring together people from throughout the country and from across borders to share ideas, learn new techniques in trail planning, building and management. ~American Trails touts itself as the only trail organization that works on behalf of all trails – hiking, bicycling, mountain biking, horseback riding, water trails, snowshoeing, x-country skiing, trail motorcycling, ATV's, snowmobiling and four-wheeling.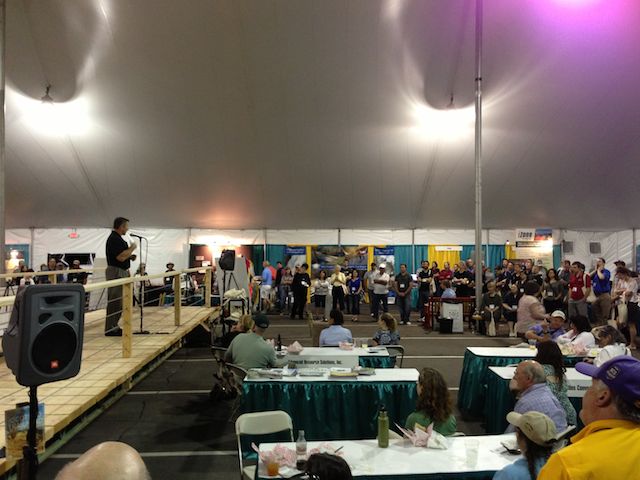 Don was asked to speak on the opening afternoon about the history and current status of the IAT. Don shared the story – now well known to IAT friends – of the establishment of a connecting trail to the world famous Appalachian Trail linking the three highest mountains in Maine, New Brunswick and southern Quebec, ending at the foot of the cliffs at Cap Gaspé. The IAT was extended to the spectacular coastal and mountainous terrain of the western peninsula of Newfoundland, and a few years later sections in Nova Scotia and on Prince Edward Island were completed.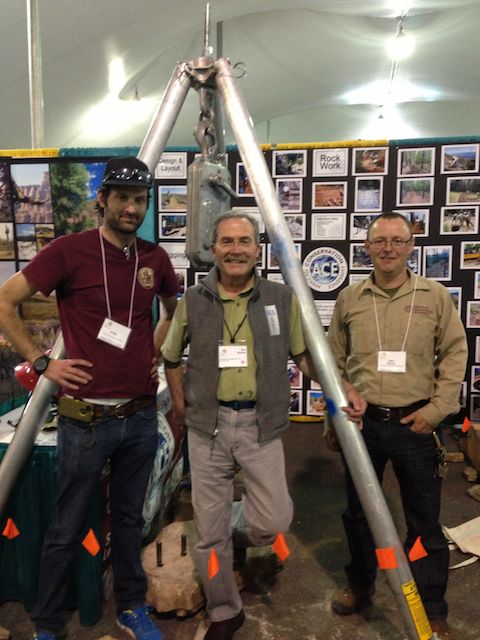 An invitation to tell the story of the IAT in Scotland in June 2009 began the movement of the trail to the eastern flank of the North Atlantic Basin. ~IAT chapters were established quickly Greenland and Scotland, followed in rapid succession by others that ring the North Sea, including Norway, Sweden, Denmark, the Netherlands, and England — as well as in Iceland and the Faröe Islands. The former five countries are amongst those that participate in a European regional trail initiative called Coast Alive. Spain came next, followed by France and Wales, and most recently the Isle of Man.
Among other workshops, Don participated in one on Trail Towns that explored the issues — both obstacles and benefits — of communities close to long distance trails. ~As the IAT becomes better known, trail villages and towns will become increasingly important, providing access to the trail and supporting people who venture out on the world's longest network of hiking trails.