Dave Rand, Earl Raymond, Don Hudson, Will Richard – Photo by Walter Anderson
The Maine IAT Wassataquoik work party spent a productive two days camped at the Wassataquoik Campsite on June 22nd and 23rd. The party was made up of Board members: Dick Anderson, Walter Anderson, Dave Rand, Earl Raymond, Will Richard and Don Hudson and IAT Maine Chapter member Roger Gilmore. As usual Walter did a great job~managing the campsite and organizing the food and drink, Dick brought a large amount of his surf-clam chowder(it actually had clams in it this time) and Don brought some of that new BAXTER beer–Pamola Extra Dry Pale Ale.
All the signs were checked and repaired, the fire ring was cleared to Maine Forest Service specs, trail cleaning, blowdown removal and the addition of many new "tags" was completed.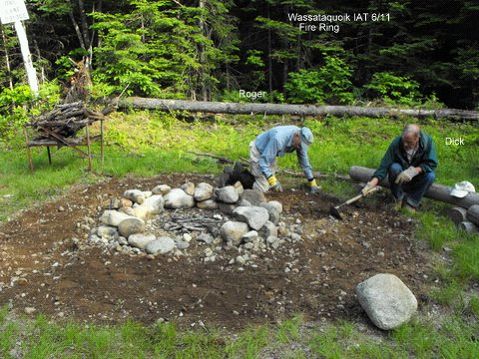 Roger Gilmore and Dick Anderson – Photo by Walter Anderson
The high-water, alternate trail route was also surveyed and the required trail work on that route was catalogued for completion this Fall.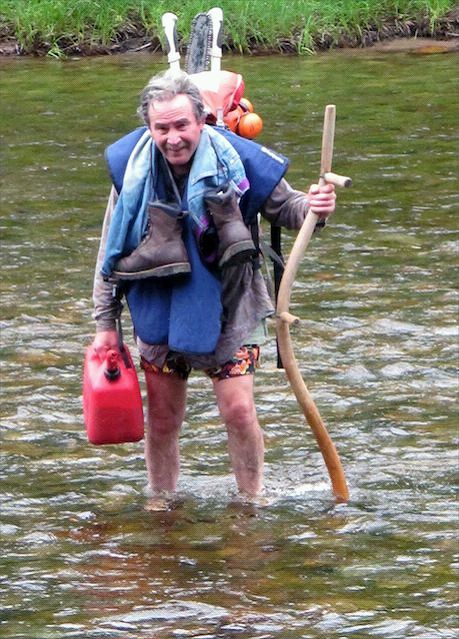 Don Hudson – Photo by Will Richard
Due to the removal of the bridge where the trail crosses Katahdin Brook it was necessary to clear a well marked detour trail and ford,~downstream of the old bridge. That project was completed and is ready for hikers.
The down-side~of Spring trail work is an abundance of black flies~ and we were not disappointed–they were wicked abundant.~All-in-all everyone had a great time, got some necessary work done and had some great companionship in the woods.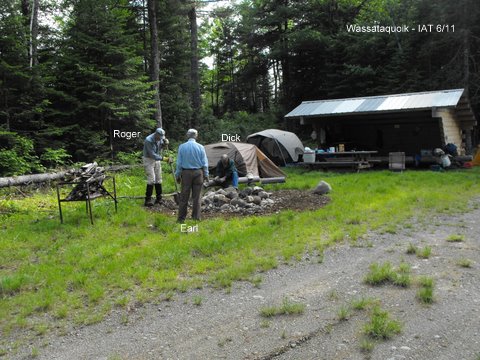 Roger Gilmore & Earl Raymond – Photo by Walter Anderson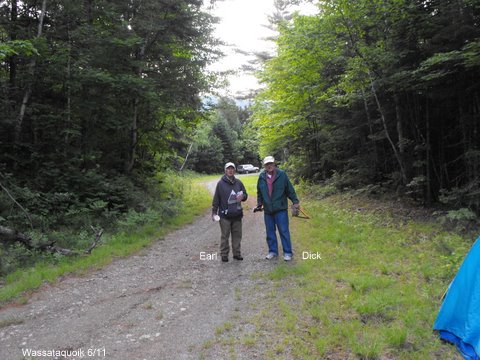 Earl Raymond and Dick Anderson – Photo by Walter Anderson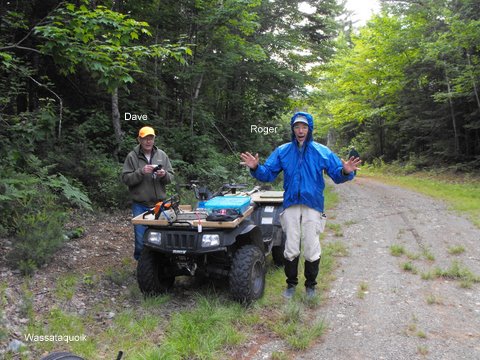 Dave Rand and Roger Gilmore – Photo by Walter Anderson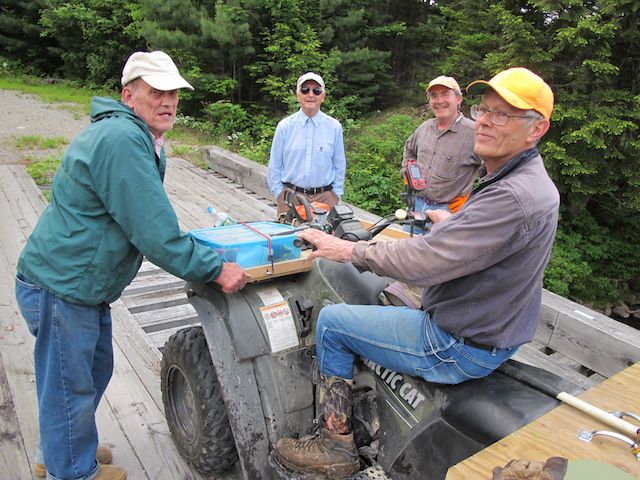 Dick Anderson, Earl Raymond, Don Hudson, Dave Rand – Photo by Will Richard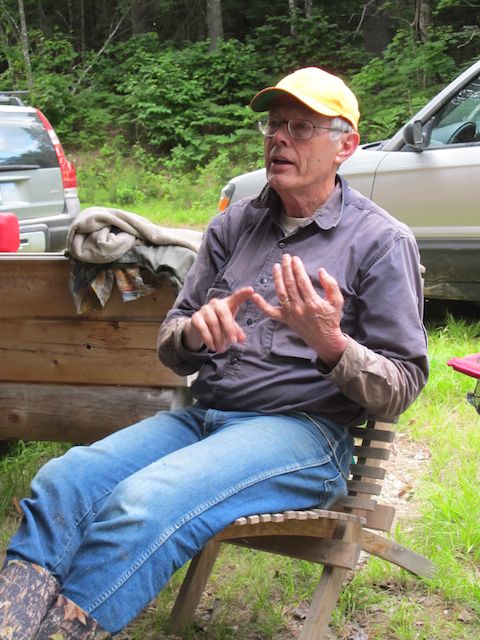 Dave Rand – Photo by Will Richard
Don Hudson – Photo by Will Richard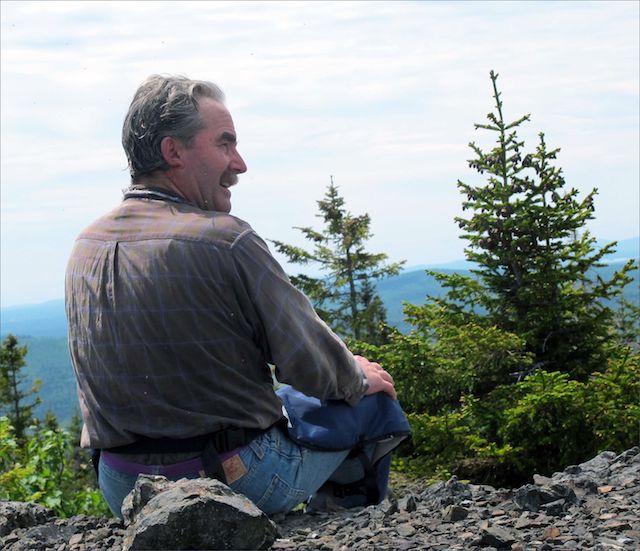 Don Hudson – Photo by Will Richard
Dick Anderson – Photo by Will Richard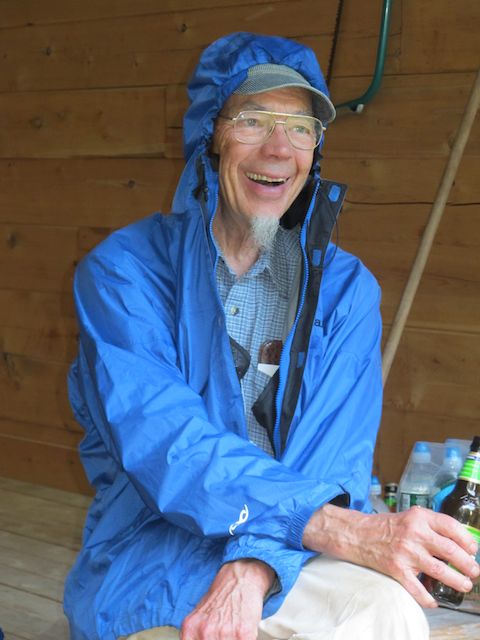 Roger Gilmore – Photo by Will Richard