After two years of planning, construction, and cajoling, Earl Raymond, Maine IAT's official surveyor and trail router extraordinaire, was joined by a group of Maine IAT board members and friends on Deasey Mountain to install a replica of the original alidade used by wardens to pinpoint the locations of forest fires in Maine's north woods.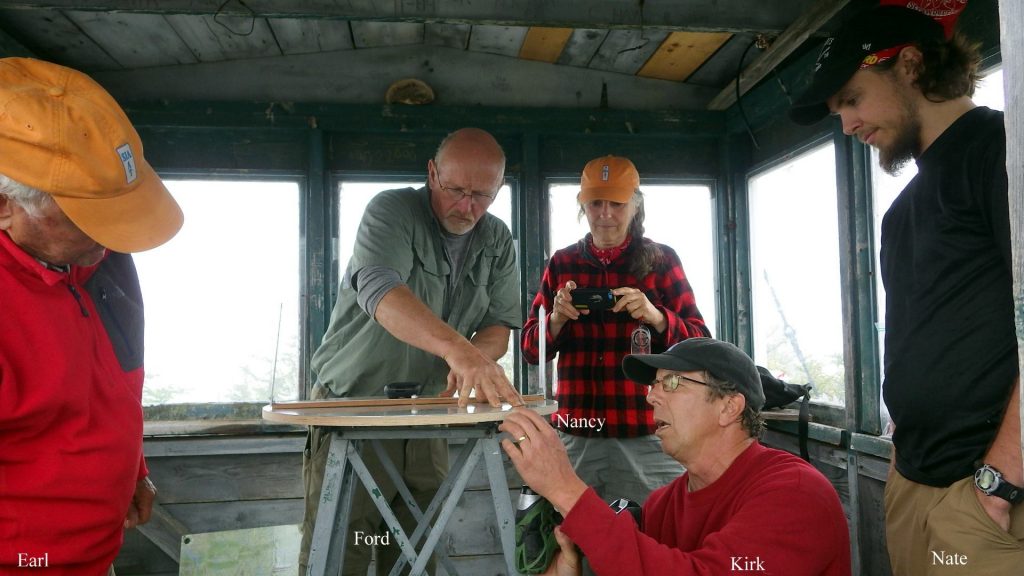 An alidade consists of a circular map, oriented to align with true north, and a center mounted horizontal bar with two vertical sighting vanes.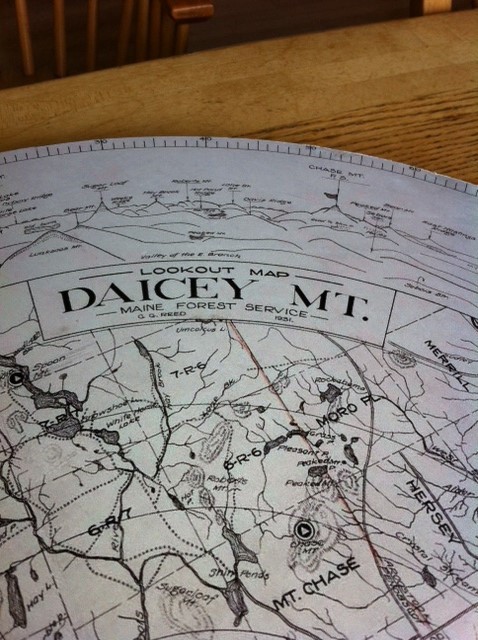 The bar is rotated while the fire warden sights through the vanes on a distant object (a wisp of smoke, for example). The warden can then note the bearing of the object on the map. When a second warden on a different mountain sights on the same wisp, the two bearings can be be used to triangulate the location of a fire.

After installing the device, Earl gave his group of helpers (all of whom managed to squeeze into the small 8 x 8-foot lookout cabin) a quick lesson on alidade use which you can see on this YouTube video.